In early March, the British government accused Russia of a role in the attempted murder of former Russian intelligence officer Sergei Skripal and his daughter Yulia, who were found unconscious on a bench at a shopping mall and are now critically ill.
"The first accusations came from politicians just a couple of hours after the accident… that 'highly likely, Russia was responsible of that attempt of murder.' And now we see the words of experts… from the Organization for the Prohibition of Chemical Weapons that say that the preliminary examination of this agent will take about three weeks. Is it contradictory? Yes, it is," Peskov told the RT news channel.
Russia had no reason to make an attempt on Skripal's life after handing him over in a spy swap in 2010, Peskov argued. The double agent was sentenced in Russia in 2006 for passing sensitive information to UK's Mi6 but was allowed to go to the United Kingdom after he was pardoned.
"He was handed in to Britain as a result of an exchange. So, why should Russia hand in a man that is of any importance or that is of any value? It's unimaginable. If he's handed in – so Russia quits with him. He's of zero value or zero importance," he said.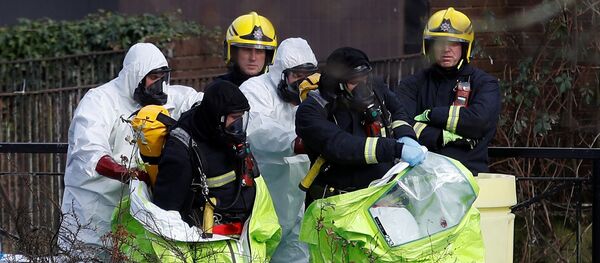 Russian Foreign Minister Sergey Lavrov said earlier that UK's refusal to cooperate with Russia on the case was a violation of the Chemical Weapons Convention, after London refused to provide Moscow with samples.
Meanwhile, the Russian Embassy in Washington said that the United Kingdom has no proof of Russia's role in the ex-spy poisoning as evidenced by its reliance on allies for support.
"Our efforts to obtain facts on the incident from British colleagues have been in vain. They have been busy accusing Russia without proof of poisoning its citizens and attacking the UK, and feverishly seeking support from its partners without presenting any evidence. We are convinced it is obvious that Russophobes in the hysteria-gripped West have been trying to hide their weakness behind 'solidarity,'" the statement read.
The Embassy slammed the United States, which said it would hold Russia accountable for the chemical attack, saying Washington should stop "demonizing Russia" and warning it against using counterproductive "rhetoric of force" in the dialogue with Russia. The mission said Washington should present its proof of Russia's guilt or apologize.