"The site of the Russian Defense Ministry during the final vote for the names of the newest domestic weapons was subjected to a massive DDoS attack," the ministry stated.
The Russian Defense Ministry said a total of 7 DDoS attacks was carried out against its website on Thursday during the final vote on the names of new types of weaponry. The ministry pointed out that five of the DDoS attacks were of moderate intensity, while the rest — which were conducted between 7 and 8 pm Moscow time, during the final hour of the vote — were massive.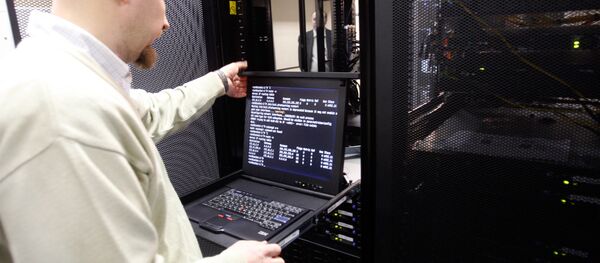 9 December 2016, 10:33 GMT
In the last minutes of vote, the peak in attempts to acces the website was registered with 
According to the defense ministry, the DDoS attacks were carried out from the territory of Ukraine, as well as countries in Western Europe and North America. The attacks have been thwarted, the statement noted.
READ MORE: Surprise! US Intel Chief Confirms: Russia Not Behind Massive Online Attack
Voters have decided to name Russia's new combat nuclear-powered underwater drone the Poseidon, the laser weapon system — the Peresvet, and the nuclear-powered cruise missile — the Burevestnik.