The English national team has announced that in order to feel comfortable during the 2018 FIFA World Cup in Russia following Skripal's poisoning, the footballers will bring their own supplies of such products as Jaffa Cakes, baked beans, tomato sauce, chocolate, English mustard and tea bags, according to The Sun.
Additionally, the team's chefs plan to arrive in Russia more than a week before the beginning of the World Cup to verify the quality of water and foodstuffs supplied to their training base. These include milk, meat, fish, fruit, vegetables, rice and pasta.
READ MORE: Moscow Slams UK's Johnson for Comparing 2018 FIFA World Cup to 1936 Olympics
"All the food used will be checked and tested stringently. The most important thing is that none of the players experience any problems before matches," the newspaper quoted a source in England's Football Association as saying.
Earlier, British Prime Minister Theresa May announced that no MPs or members of the Royal Family will attend the tournament in Russia, a statement that came amid reports that FIFA is in a state of panic over growing international calls for a World Cup boycott.
READ MORE: We Can Replace England, if UK Decides to Boycott World Cup — Slovakia Player
Former FA executive director David Davies said he was against any boycott.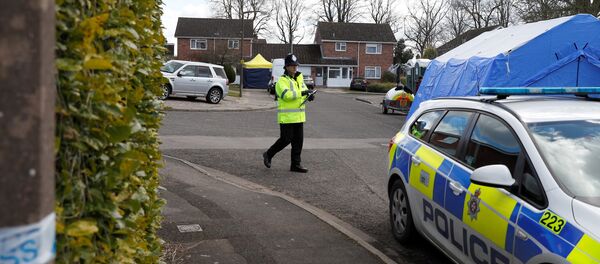 Earlier this week, May said that the government is "looking at what arrangements will be in place to support the England football fans who do travel to Russia."
She added the government "wants British football fans to be able to be safe when they're enjoying watching the England team."
London is accusing Moscow of being behind the poisoning of Russia's former intelligence agent Sergei Skripal and his daughter Yulia in Salisbury, England on March 4. Russia vehemently rejects the allegations, and demanded access to the material case, a request ultimately denied by London.