A bipartisan group of senators recently sought to limit the president's power to deploy military forces in unauthorized places, effectively allowing Congress to withdraw troops from a conflict like the Yemeni Civil War, which the United Nations has said has created the world's most severe humanitarian crisis in 50 years.
​"It was a put up or shut up bill. Vote either 'Yes, I want to go to war with Saudi Arabia, one of the biggest human-rights-violating countries in the world,' or, 'I don't want to be on the side of the largest human rights violating countries in the world,'" Tighe Berry, a member of CODEPINK, told Radio Sputnik's Loud & Clear Wednesday.
"Congress has not declared war with respect to, or provided a specific statutory authorization for, the conflict between military forces led by Saudi Arabia, including forces from the United Arab Emirates, Bahrain, Kuwait, Egypt, Jordan, Morocco, Senegal and Sudan (the Saudi-led coalition), against the Houthis, also known as Ansar Allah, in the Republic of Yemen," the joint resolution introduced by senators Bernie Sanders (I-VT), Mike Lee (R-UT) and Chris Murphy (D-CT) in late February explains.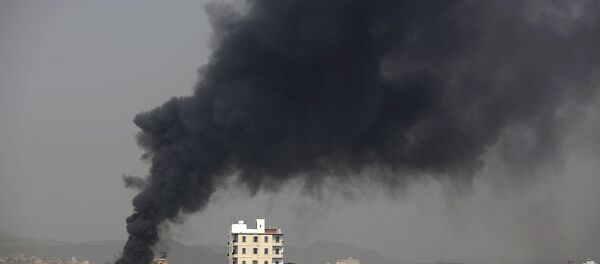 Ten Democrats voted against the bipartisan measure on Tuesday, siding with Republicans to allow the US to continue its support for Riyadh's brutal bombing campaign in Yemen.
"This is not a partisan issue. Support for the Saudi intervention in Yemen began under a Democratic president and has continued under a Republican one," Sanders said March 1. "Sen. Lee is a conservative Republican. I am a progressive Independent who caucuses with the Democrats," the former presidential candidate said.
Democrats voting to table the resolution directing "the removal of United States Armed Forces from hostilities in Yemen" included Bill Nelson (FL), Jack Reed (RI), Sheldon Whitehouse (RI), Rob Menendez (NJ), Joe Manchin (WV), Doug Jones (AL), Heidi Heitkamp (ND), Christopher Coons (DE), Joe Donnelly (IN) and Catherine Cortez Masto (NV).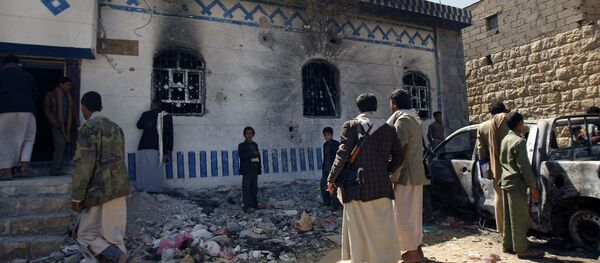 22 January 2018, 19:15 GMT
"This war in Yemen, in my view, has been a humanitarian disaster as a result of Saudi intervention, but the most important vote is, do we actually have a vote on whether or not American troops are involved in the war in Yemen," Sanders said Wednesday.
US Defense Secretary James Mattis said in a March 14 letter that without continued US military support, there might be an increase in civilian casualties, as US withdrawal would "jeopardize cooperation with our partners on counter-terrorism and reduce our influence with the Saudis — all of which would further exacerbate the situation and humanitarian crisis." In the Pentagon's words, then, the best way to limit civilian casualties is to keep refueling the planes that are firing missiles into civilian centers.
Mattis also claimed the US favored a UN-brokered solution to the Yemeni Civil War.
​US support for the Saudi-led coalition also has the function of endorsing Riyadh's quest for regional power against Tehran. In other conflict areas in the Middle East, such as Iraq, Syria and Lebanon, Iran has quietly accumulated regional partners, to Saudi Arabia's chagrin.
Mohammad Marandi, a professor at the University of Tehran, told Loud & Clear hosts Brian Becker and John Kiriakou Wednesday, "on the whole, Iranians are skeptical about US intentions. The belief is that a lot of what the United States is doing in this region is because of Israel, to support Israeli policy in Syria and Yemen, and because of Iran. Because of US hostility toward Iran, any group or country or government that is somehow seen as close to Iran is considered by the United States an enemy."
"Therefore, when the Saudis behave erratically, or when they export extremists, if the Americans perceive it to be hurting Iran, they will support it — that's the widely held view here," Marandi explained.