On March 9, SOCOM released a pre-solicitation notice of its intention to award a contract later this year for GBU-69B Small Glide Munitions (SGMs), which are only made by one company.
The 60-pound SGM can be fired from AC-130 gunships as well as unmanned aircraft systems, according to Dynetics, the company that builds the weapons. The munition features a semi-active laser seeker and has control fins on it that were taken directly from Russian designs, Ronnie Chronister, Dynetics' director for air and missile defense, said at a defense conference in August, 2016 Defense News reported.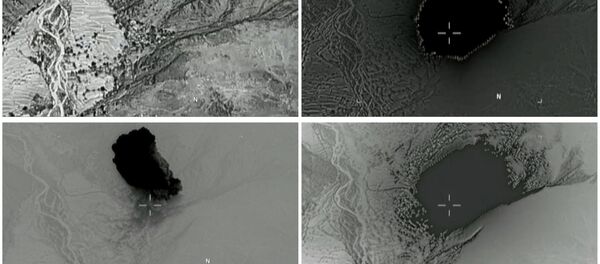 Dynetics also produces the GBU-43/B Massive Ordnance Air Blast munition (also known as MOAB or the "Mother Of All Bombs") and the GBU-57A/B Massive Ordnance Penetrator.
According to the terms of the eventual deal, US special operators want to order 700 SGMs during calendar years 2017 and 2018, 900 SGMs in 2019 and 2020, and 2,000 SGMs in 2021 and 2022.
Jane's first reported on SOCOM's intent to stockpile the weapons earlier this week.
It's possible, however, that the number of missiles delivered to SOCO will change, as "actual munition quantities will be determined on a delivery order basis," the SOCOM acquisition document states.