"A large number of local residents were forced to flee the city, many of them have nowhere to live, and they have to sleep on the ground in the fields or in their cars," Mustafa said.
Due to the dire situation, civilians are getting sick and some people are even dying.
"Their situation is extremely difficult. There is a lack of food, and drinking water. The doctors are not around, and there are no medicines. Some refugees are injured; most of them fled to the Shehba district, but there are also those who relocated to other settlements," the co-chairman said.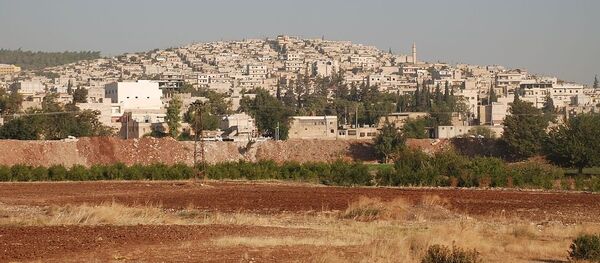 According to Mustafa, none of the humanitarian organizations, except the Syrian Arab Red Crescent (SARC) and the Kurdish Red Crescent, have provided assistance to the refugees from
Afrin
. 
"We also try to provide all possible assistance, but our resources are not enough to meet the needs of these people," the co-chairman said.
In January, the Turkish military launched an offensive to seize control of Afrin from the Kurdish People's Protection Units (YPG), a group that makes up a major part of the Syrian Democratic Forces (SDF). The SDF has said that 1,700 of its fighters left eastern Syria to battle Turkish forces in Afrin.
Turkey considers the YPG an affiliate of the Kurdistan Workers' Party (PKK), which Ankara has designated as a terrorist organization.