US President Donald Trump signed a presidential memorandum on Thursday introducing tariffs on Chinese-produced goods that valued up to $60 billion annually, in response to what his administration described as China's violation of US companies' intellectual property rights.
The US Trade Representative Office will publish a detailed list of targeted Chines products in 15 days followed by a 30-day public consultation period. The US press reported that the proposed target list covers up to 1300 products, with most related to the technology industry.
Consumer Electronics 
Targeting technology products may seem to be an effective strategy to reduce the US trade deficit with China, as computer and electronic products accounted for 36.5 percent of Chinese exports to the United States in 2017. But economists warned that China's dominance in global consumer electronics production could help it weather adverse effects of increased US tariffs, which could hurt US consumers much more.
"China is a global leader in the consumer electronics industry, covering personal computing and communication devices, home appliance and office equipment. In the short term, it's impossible to find a replacement. You can only find this complete and well-organized production chain in China, especially in the southern provinces. If the United States introduces harsh tariffs on electronics made in China, US consumers would be the ones that pay the highest price for such actions. Some people even argued that the benefits of the Trump administration's tax reduction plan could be offset by price increase caused by the new tariffs on Chinese goods. We have always told the US side that this strategy could hurt others, while inflicting damage to oneself," Tu Xinquan, dean of China Institute for WTO Studies, the University of International Business and Economics in Beijing, told Sputnik.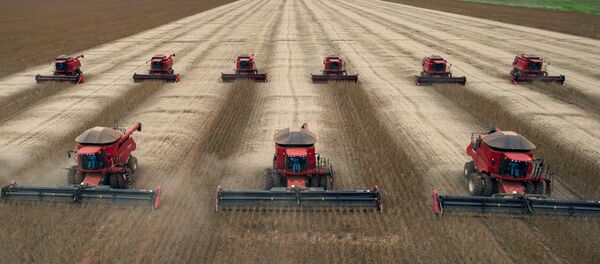 The Beijing-based economist explained that Chinese manufacturers such as Foxconn, which is the main supplier for Apple, have a stronger position in negotiating manufacturing contracts, because of its irreplaceable position in the industry.
"For Chinese manufacturers such as Foxconn, as the only supplier for Apple's iPhone, it would have a very strong negotiating power. As an OEM, Foxconn's profitability is pretty low to begin with, which makes it less likely for it to agree to share the burden from the tariff hike. I believe the impact of increased tariffs would eventually be transferred to US consumers," Tu said.
READ MORE: US Trade Measures Against China 'Wicked Precedent' — Chinese Commerce Ministry
According to a research report from Bank of America Merrill Lynch, China makes about 90.6 percent of personal computers in the world, while producing about 70.6 percent of the mobile phones globally.
US economists expressed similar views on the prospects of additional US tariffs on consumer electronics made in China.
"I would be very surprised if they put any tariff on this type of products. I would be absolutely floored if they did. The reason is simple. If you think of an iPhone, let's say roughly 5 percent of its value stays in China, while almost 40 percent is in the United States. For the Trump administration to put a tariff on the iPhone, it's actually putting a bigger tariff on the United States than China. This is true with a lot of electronics manufacturing. If you look at laptops, desktops, and smartphones, they take the semiconductors from the United States, South Korea, and Japan, only assembling them together in China," Christopher Balding, an associate professor of business and economics at the Peking University HSBC Business School in Shenzhen, told Sputnik.
The US economist pointed out that this kind of tariff would have a very minimal impact on China.
"Let's assume for every iPhone shipped out of China, Chinese manufacturers make $15, while Apple makes about $400 in profit for each iPhone sold. For every iPhone not sold because of the increased tariffs, the United States is making enormously less money, whereas China is making a little less money. Chinese manufacturers could make a little less money. But will it cripple the Chinese industry or put people out of work? Absolutely not," Balding said.
Textile Industry 
Professor Balding suggested that Chinese manufacturers of clothing or toys could face greater pressure from the US tariff hike.
"Those secondary industries, such as textile or toy manufacturing, are very labor intensive sectors that provide a lot of jobs. What has been going on in those industries is that China is no longer a low-cost producer. A lot of those industries have been facing cost pressures and started to slowly moving to countries like Vietnam or Bangladesh. It's pretty easy to pick up a T-shirt factory and move it to Vietnam or Bangladesh. You can't move Foxconn from China to those countries. What you could see is businesses thinking about moving to other countries before the tariffs were introduced could actually make the decision to move. Historically, when the United States introduced tariffs on those types of products against one country, the manufacturing gets moved to other countries," he said.
READ MORE: China's Stocks Plunging on News of US Tariff Hike
Professor Tu from the University of International Business and Economics voiced his concerns for those Chinese industries.
"Compared to electronics manufacturing, these other industries producing textile or toys have much weaker negotiating power, because they could easily be replaced by other suppliers. Chinese companies in those industries understood such risks for a long time, because the trade tension didn't start 1-2 days ago. Obviously, the companies feel helpless sometimes, as they become the collateral damage amid a dispute between two governments," he said.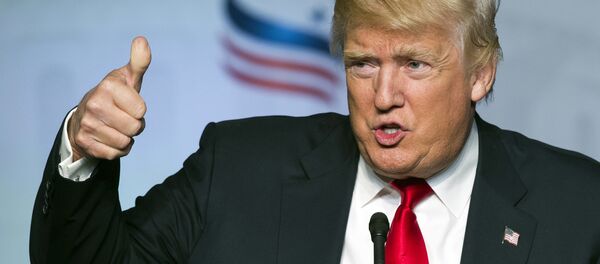 However, the Chinese economist believes domestic manufacturers have learned how to handle such difficulties.
"China has faced countless anti-dumping investigations. But most of the Chinese companies have survived through them. If they can't sell to the United States anymore, they could go to the markets in Europe, Japan or Southeast Asia. Domestic consumption could help relieve some of the pressure from increased US tariffs. As China's middle class continued to grow, many export oriented companies started to focus on the domestic market," Tu said.
Damage Tolerance
In response to previous tariffs which the Trump administration implemented on steel and aluminum products, the Chinese Ministry of Commerce unveiled a list of 128 products valued at about $3 billion, which will be subject to 25 percent and 15 percent tariffs matching the US tariff rates for steel and aluminum.
The Chinese ministry's spokesperson called the latest US tariff proposal "typical one-sided protectionism" and said that "China would not accept violations of its legal rights and is well prepared to defend itself."
Top US exports to China include agricultural products such as soybeans and airplanes, which economists viewed as suspected targets of Chinese retaliation.
READ MORE: China Mulls Higher Tariffs on US Imports
But professor Balding suggested that these are probably not the most effective countermeasures from China.
"People have been talking about soybeans. But what they have not realized is that there're basically two soybeans producers in the world, the United States and Brazil. If China says we will not buy soybeans from the United States, they'll have to buy them all from Brazil. All the customers Brazil used to have will buy from the United States. There is no difference at the end of the day. It's similar with airplanes, because you place your orders 3-5 years in advance. It's difficult to change plane orders," he said.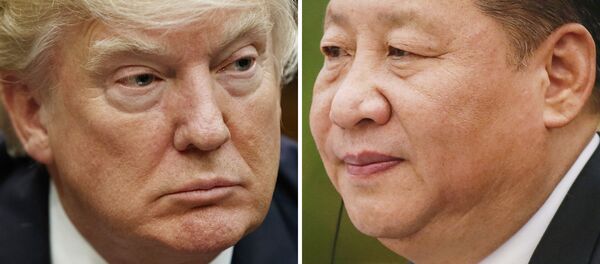 The US expert dismissed the talk of an escalating trade war.
"This is not a trade war. Everybody is throwing that term around. This is more like a trade 'pillow fight.' Even if you look at the Chinese [retaliatory] numbers, $3 billion worth of tariffs, the Chinese economy is like a $13 trillion economy. Thee billion is simply irrelevant," Professor Balding said.
According to official figures, China's exports to the United States reached $505.59 billion in 2017, leading to a record high of $375 billion trade surplus against Washington for the year.
At the same time, professor Tu pointed out that the outcome of the ongoing trade tensions between China and the United States depends on which side can handle the consequences better.
"As the two nations' economies are closely intertwined, through the process [of escalating trade tensions] both sides need to pay a high price. US consumers, companies and voters are the ones who will have to face the consequences. From what I have seen, the US businesses are not ready to pay such a price. Before Trump unveiled the new tariffs against China, many US business leaders voiced their opposition against such a move. From China's perspective, we need to make the United States understand its actions carry a high price tag. Both sides will face damages. It all depends on which side has the strength to deal with it better," he said.
READ MORE: Stocks Tumble After Trump Slaps Tariffs on $60B in Chinese Imports
The expert added that the Trump administration has not clarified its demands, which makes it difficult for both sides to start negotiations and work toward a solution to the ongoing trade tensions.
The views and opinions expressed in this article are solely those of the author and do not necessarily reflect those of Sputnik.