According to The Times, Kaspersky Lab has warned users it's detected a malicious code in the program "Slingshot," which allows it to hack into routers and spy on Internet activity. The malware, which appears to have targeted Islamists, was reportedly discovered in Afghanistan, Iraq, Kenya, Sudan, Somali, Turkey and Yemen. 
READ MORE: 'Masterpiece' Malware: Kaspersky Lab Detects Indestructible Computer Virus
Kaspersky Lab, which has repeatedly been accused of having ties with the Kremlin, told Sputnik that it did not know who was behind the Slingshot's creation.
"Kaspersky Lab does not know the identity of the attackers behind the Slingshot APT or the identity of its victims. As a result of anonymized data, it's impossible for us to tell who the specific targets are. All the company can state is that our users are protected against malicious software that can spy, steal or sabotage data from their computers," Kaspersky Lab explained.
"Slingshot" has allegedly been part of the US covert initiative for six years, aiming to monitor internet cafes, ostensibly used by terrorists to communicate, the security news outlet Cyberscoop reported, citing intelligence officials.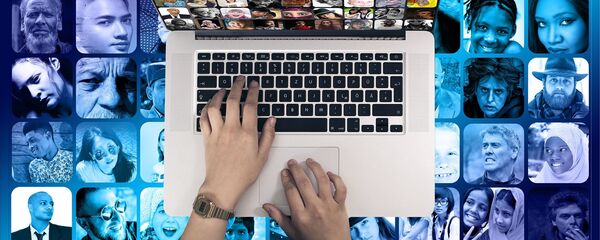 27 February 2018, 18:31 GMT
While The Times has reported that the code is reminiscent of the software developed by the National Security Agency (NSA), Cyberscoop underscored that the exposure of the cyber-espionage program "may cause the US to lose access to a valuable long-running surveillance program and put soldiers' lives at risk."
As for the company's policies on the detection of malicious codes and viruses, it has reiterated its stance on being transparent in addressing malware, "regardless of origin."
"Kaspersky Lab has always been very clear about our policy concerning the detection of malware: we detect and remediate all forms of malicious programs, regardless of origin or purpose. Furthermore, the company does not "whitelist" any malware samples, not even malware used for so called "legal surveillance." One can easily imagine the situation in which such malware falls into the wrong hands and can be used to launch attacks against law enforcement or just regular users," the company stated.
The Kaspersky Lab has faced heightened pressure in the United States over its alleged ties with the Kremlin. In September 2017, the US Department of Homeland Security issued a directive banning government agencies from using Kaspersky products over cyber-espionage allegations, which the software company has vehemently denied.