A Pack of Belomorkanal and TT Gun
"It all ended for the Soviet state security after Stashinsky, who killed [Stepan] Bandera, fled to Germany. Nikita Khrushchev personally ordered the department to be closed," Foreign intelligence Service veteran Lev Korolkov told Sputnik.
He also said that during the Cold War there was a tacit agreement that Soviet agents do not assassinate turncoats.
"Israel's Mossad was the only one which was doing that, but only against Nazi criminals," Korolkov added.
"They say that Skripal's daughter had brought the poison in her suitcase. With all the sensors and detectors the British have, how could she have managed to do that?" the expert wondered.
Alexander Mikhailov, a member of Russia's Foreign and Defense Policy Council, dismissed the story about the so-called "Russian trace" in the Skripals' case as totally absurd.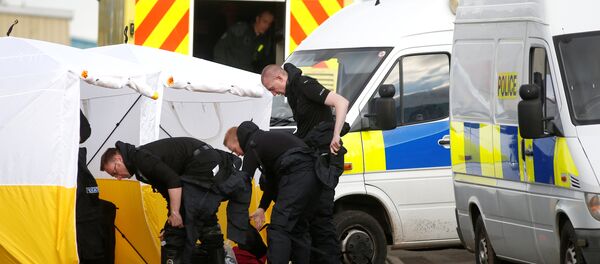 "Some 'illegals' [agents planted abroad under false or assumed identities] can buy some legal substances in a local drugstore, mix them up and a few months later a person will die from a heart attack. Why put a country's reputation on the line? If they had planted a pack of Belomorkanal cigarettes or a TT gun it would have looked more credible," Mikhailov said.
He added that no such "liquidation" has been done by Russia since 1959.
"People working at Scotland Yard and the British Defense Ministry are smart, that's why they keep mum. They've hit a dead end and they know it," Mikhailov added.
A Samovar with "Novichok"
Sergei Krivosheyev, the head of Vympel analytical center of state security veterans is equally dismissive of London's accusations.
"A secret agent comes to Tula with a Tula samovar with the words Russia written on it and Novichok nerve gas pumped inside. He poisons his target, and takes off leaving the samovar at the crime site. Intelligence doesn't work this way. And again, Moscow had no beef with Skripal because he had already told us everything he knew," Krivosheyev said.
On March 4, the former Russian intelligence officer Sergei Skripal and his daughter were poisoned by a purported nerve agent in Salisbury, UK. Both of them remain in critical condition in hospital.
Shortly after the attack, Prime Minister Theresa May pointed a finger of accusation at Russia and expelled 23 Russian diplomats. 
READ MORE: Austria Not Expelling Russian Diplomats Over Skripal Case — Chancellor Kurz
Russia has denied any role whatsoever in the "horrific act" and demanded access to the case's materials, including the nerve gas, a request ultimately denied by London.
The views expressed in this article are solely those of the speaker and do not necessarily reflect the official position of Sputnik.