Beijing will waive income tax for overseas investors trading yuan-denominated crude oil futures contracts, the Finance Ministry announced on Tuesday. The measure, to cover both institutional and individual investors is aimed at attracting foreign capital.
Foreign brokers will also be exempted from paying income tax on commissions they earn from dealing in the new futures contracts to be launched at Shanghai's International Energy Exchange on March 26, the Xinhua news agency reported.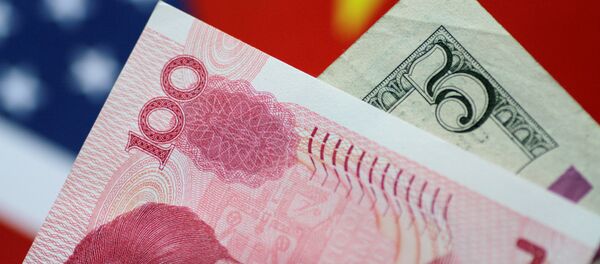 9 February 2018, 13:53 GMT
Oil futures contracts denominated in yuan make a lot of sense for China, which has become the world's number one oil importer with daily imports in January and February exceeding nine million barrels – almost one billion more than over the same period of last year.
With West Texas Intermediate trading in New York and Brent trading in London remaining the world's established crude benchmarks, Beijing hopes that the contract denominated in yuan could make pricing more fair and better reflect the existing correlation of demand and supply on the oil markets of China and other Asia-Pacific countries.
When asked by Sputnik if the new contract could stand up to WTI and Brent, Zhang Ning, a financial expert at China's Institute of Strategic Studies, said that this would take several years to say for sure.
"If the yuan futures' market share is small, it won't stand up to WTI and Brent. We have seen alternative futures contracts emerging in the past, but none of them was a success due to the low volume of deals they signed," Zhang said.
He added that he was still optimistic about the yuan futures.
"After all, this is a big market and China is the biggest oil importer around," he noted.
READ MORE: China May Launch Yuan-Denominated Oil Futures in Shanghai by 2018
Trading margins for the futures will be set at seven percent of the contract value.
There will be five upward and downward trading limits, with the trading limits on the first trading day set at 10 percent of the benchmark prices, Xinhua wrote.