New Delhi (Sputnik) — The Indian Space Research Organization (ISRO) — India's state-owned space agency — has deferred the launch of Chandrayaan-2, the country's second mission to the moon, to October this year. The ISRO chief has said that it needs to perform some more tests before the launch. The launch was initially scheduled for April this year. 
READ MORE: India to Experiment With Igloo-like Structures on the Moon — Minister
"Initially, we had planned an April launch for Chandrayaan-2, but in the review, a meeting held a few days ago with experts from the across the country, it was decided that more tests are needed before the mission can be launched. Hence, the mission cannot be launched in April. We have fixed the launch for October," K Sivan, ISRO chief told reporters on Friday. 
Earlier this month, Jitendra Singh, India's Minister of State for Space had informed that the Orbiter completed the thermo-vacuum test while Lander sensors and actuators were tested on the ground to validate the performance and the results were satisfactory.
"The rover flight model is being assembled. Payloads are in various stages of delivery for spacecraft integration," Jitendra Singh had said in the Parliament.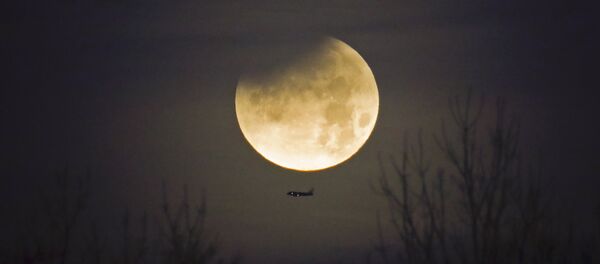 6 February 2018, 00:48 GMT
The Chandrayaan-2 mission involves many complex elements like a soft landing, rover separation, and movement on the lunar surface, in addition to the operations of the Orbiter. The rover has been designed in such a way that it will have the power to spend a lunar day or 14 Earth days on the moon's surface and walk up to 150-200 meters. The rover will then send data and images of the lunar surface back to the Earth through the orbiter. ISRO had launched its first moon mission, Chandrayaan-I, in October 2008. 
Meanwhile, ISRO Chief K Sivan has announced that the communication satellite GSAT-6 which will be launched from the Satish Dhawan Space Center at Sriharikota on March 29. The GSAT-6, which will have a lifespan of nearly 10 years, will be put into orbit by a Geosynchronous Satellite Launch Vehicle (GSLV-F08) and will be similar to GSAT-6.