Kristian Rouz – International credit rating agency Moody's moved not to downgrade the sovereign borrowing rating of South Africa to a "below investment" grade, citing the enthusiasm over a greater policy transparency. Moody's experts also expressed hope the new government will tackle corruption more efficiently than the ousted President Jacob Zuma.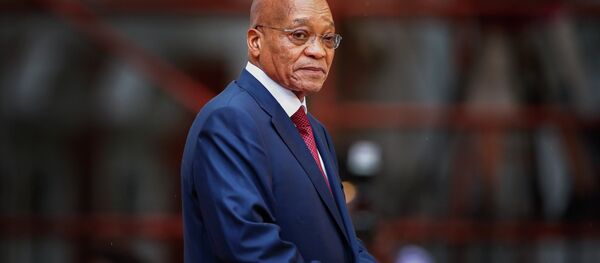 13 February 2018, 21:45 GMT
In a statement, Moody's said South Africa's investment grade borrowing rating will remain intact until at least November, also revising the struggling nation's outlook to stable from negative. The agency expects a recovery of South Africa's institutions of state governance under new President Cyril Ramaphosa as a positive sign for economic growth. 
"The confirmation of South Africa's ratings reflects Moody's view that the previous weakening of South Africa's institutions will gradually reverse under a more transparent and predictable policy framework," Moody's experts said.
South Africa's new President Ramaphosa has pledged more policy predictability, somewhat reassuring investors of his country's economic perspectives. This as the once-prosperous nation has been mired in a series of corruption scandals, poor industrial performance, and even a major water crisis – reflecting a broader decline in its productive forces characteristic of South Africa's recent history.
The "Rainbow Nation's" current investment grade per Moody's is Baa3, just one notch above "junk."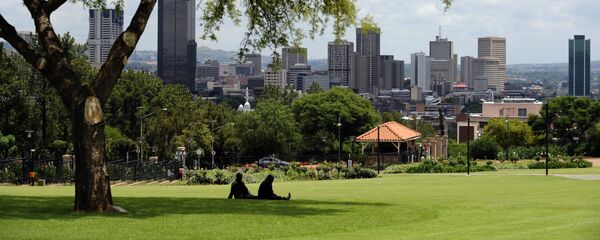 22 January 2018, 15:13 GMT
South Africa's Treasury welcomed Moody's rating confirmation, pledging institutional reforms aimed at improving the nation's fiscal performance in an attempt to reassure international creditors. 
"To improve South Africa's investment and economic prospects, the government continues to work diligently on practical steps to provide the necessary policy certainty," the Treasury said.
Ahead of Moody's decision, Ramaphosa sacked South Africa's tax chief Tom Moyane, appointed by former President Zuma. He also purged several other high-ranking Zuma allies, claiming to be delivering on his promise to tackle corruption. 
READ MORE: 'National Nightmare': Jacob Zuma's Era Marred by Dire Corruption — Analyst
However, there is some scepticism over Ramaphosa's recent actions, as the cabinet reshuffle in still taking place within the nation's largely one-party political system. 
The new president appointed Mark Kingon as acting director of South Africa's tax office, who is expected to boost the overall tax system efficiency, thus improving South Africa's credit prospects. 
"This is a clear sign to Moody's that strong steps are being taken to turn financial institutions around," Joon Chong of Webber Wentzel's Tax Practice said.
While Ramaphosa has demonstrated his commitment to reform, there are still massive concerns surrounding his expected policy moves.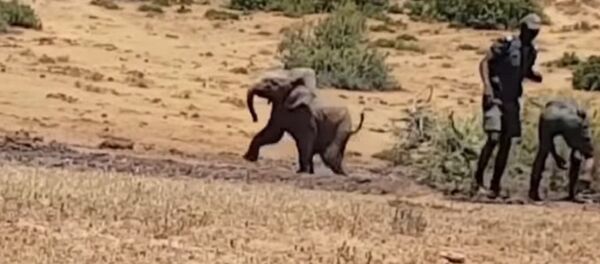 17 January 2018, 16:53 GMT
Ramaphosa gained some notoriety since he was installed as South Africa's new president, succeeding Zuma in the office – and even prior to that. Shortly before his appointment, he pledged to tackle the excessive influence of the powerful Gupta family in national politics – sending shockwaves across the nation's business community. 
"The recent change in political leadership appears to have halted the gradual erosion of the strength of South Africa's institutions," analysts Zuzana Brixiova and Marie Diron said in Moody's statement.
However, Ramaphosa's most odious initiative was a proposal to seize the properties of South African landowners based on race. 
Ramaphosa said just 40,000 Afrikaner farmers – a claim hardly supported by any official statistics – own some 80 percent of South Africa's land. For their part, activists from Afrikaner resistance groups say their demographic owns between 22-28 percent of agricultural lands, whilst up to 78 percent is actually owned by the government – led by the Marxist-leaning African National Congress (ANC) party. 
"Land ownership is still deeply skewed along racial lines, but these figures do not illuminate the current land dispensation," Professor Cherryl Walker said as quoted by Africa Check.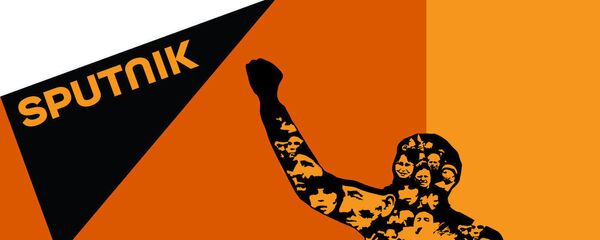 15 February 2018, 07:15 GMT
Meanwhile, Fitch Ratings – another prominent international credit rating agency – junked South Africa's grade last November, and more recently reaffirmed its stable outlook as "junk." S&P Global Ratings junked South Africa's debt denominated in its national currency – the rand – and downgraded its foreign-currency rating to two levels below investment grade.
This as the rand is expected to plunge yet further against the world's main currencies due to the declining diversification of South Africa's economy, the increasing reliance on commodity exports, and a prospect of a broader infrastructural and agricultural decline. 
The latter two are illustrated by the drinking water crisis in Cape Town and Ramaphosa's proposals on farm reform. 
S&P is expected to update its South Africa ratings on May 25.