The march was attended by South African students and politicians, who arrived in Belgium to share the problems of their community with Belgians – citizens of the country, which many members of the South African Boer minority consider the land of their forefathers. Sputnik sat down with Pieter Groenewald – the leader of South Africa's conservative Freedom Front Plus to talk about these issues.
Sputnik: As a representative of the Boer minority in South Africa, do you feel support from Belgians?
Pieter Groenewald: The people in South Africa, they feel in a certain sense that they sometimes stand alone. And events like this – especially when it comes to farm murders, is really big moral support for the people of South Africa, specifically for the farmers, who know that there are other people, specifically in Belgium, that also support them in trying to get the government to realize that farm murders in South Africa, and the brutality is totally unacceptable – not only in South Africa, but also all over the world, and specifically in Belgium.
Sputnik: Is there any reaction to farm murders from the government and mass media in South Africa?
Pieter Groenewald: They are quite aware of the problem. But the government of today, they only see it as normal criminality. They don't want to see it as a specific crime, as far as the farmers are concerned, and I say it is not normal criminality, because, I mean, it cannot be just normal criminality if the perpetrators come at 9 o'clock in the morning, the farmer and his wife went to church, they, visit their friends, and when they return at 3 o'clock – they kill them. It is not just normal criminality, if they torture the victims, using electric drills, drilling through women's legs and feet, and also if they rape the women. So, it is not normal criminality. We say that there is a political element, and it is also linked to the land, because the land issue in South Africa is becoming more prominent, and it is central for our general election  next year – 2019.
Sputnik: What are the ways to deal with this problem? Is there a political solution?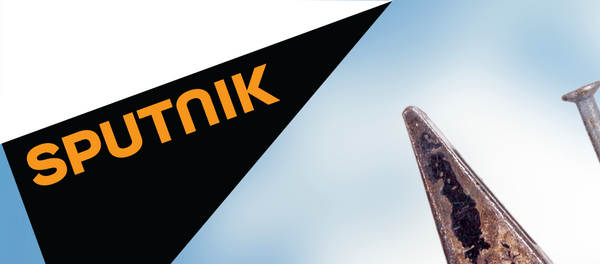 Pieter Groenewald:
Well, first, what has to be done is, political leaders in South Africa must stop saying that the land in South Africa has been stolen by white people. By that they are creating a specific climate, where the masses and the majority of black people think that we are a group of thieves just because we're white. Even president Zuma in 2016 said at the anniversary of the governing party that "you, you – masses are poor because you don't have land, and you are unemployed because you don't have land, and there is inequality in South Africa because you don't have land, and we know who has stolen the land." – I mean, you're creating an atmosphere. So, political leaders must lead in a responsible way, to say that "we cannot allow them to say that white people are actually criminals," because if you say that they have stolen the land, you're actually calling them criminals. Secondly, the government must realize that these crimes against the farmers is not normal crime, it's not normal criminality, as I said. And we say that they should come forward with specialized units to combat these specific crimes in the rural areas, because you need special units who understand what's happening as far as the farmer is concerned, and if you do these three things – it will improve the situation.
Sputnik: South Africa is hosting the BRICS summit this summer. Do you see such events as a chance to attract international attention to the problems of the country's minorities? 
Pieter Groenewald: I appeal to the world: please, also raise your voice against this atrocity which is actually taking place in South Africa regarding farm murders. By doing that you're putting pressure on the South African government. And even the government hears from all over the world "listen, we're not going to invest in South Africa because you don't intend to do anything as far as farm murders are concerned." By doing that they would start forcing the South African government to, for instance, understand that it's not a normal crime, and to stop all the hate speech, because, that's nothing else but hate speech by political leaders.
The views and opinions expressed in this article are solely those of the speaker and do not necessarily reflect those of Sputnik.