The employees of the two agencies met with cybersecurity experts to find out whether it is possible to install software that would allow US authorities to view encrypted data on users' devices, The New York Times reported.
Following the talks, officials concluded that such a mechanism could be created, and asserted that it would not make smartphones more vulnerable to hackers.
Simultaneously, DOJ and FBI staff members have been negotiating with other departments the possibility of requesting that Congress adopt legislation to allow intelligence services to collect encrypted data from mobile devices.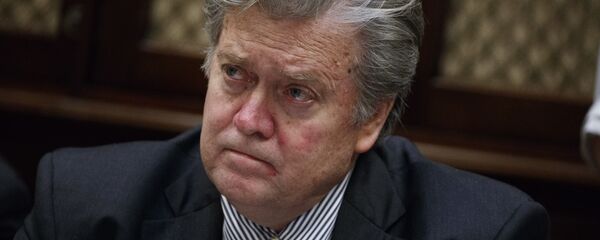 After statements made by former contractor of US National Security Agency (
NSA
) Edward Snowden, who disclosed a number of US surveillance programs in 2013 and was forced to flee the United States, the conflict escalated between the FBI and other US government departments on the use of data encryption on mobile devices.
In 2016, IT giants such as Google, Facebook, Apple and Microsoft filed lawsuits demanding the right to notify customers if access to their emails was given to third parties, including US intelligence agencies.
According to media reports, the fight against encryption technology on mobile devices was one of the priorities of former FBI Director James Comey, who was dismissed by US President Donald Trump in May 2017.