"It is not a question of a time frame that must be stubbornly stuck to," stated Berlin's Defense Minister Ursula von der Leyen, speaking before German troops during a visit to the Bundeswehr's Afghan base in Mazar-i-Sharif.
"We need patience and staying power," she said.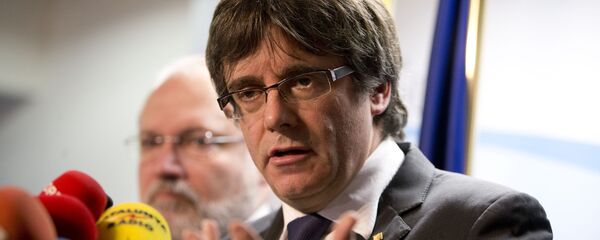 The Bundeswehr, the unified armed forces of Germany, has been in Afghanistan as part of a NATO "Resolute Support" mission which began on January 1, 2015. Among the mission's goals are the training of Afghan security forces to fight groups including the Taliban, the Haqqani network and any regional representatives of Daesh. The German military is said to be primarily conducting these training programs in the city of Kunduz in northern Afghanistan.
Von der Leyen's comments come after the German government increased its troop deployment from 980 to 1,300 in March, despite concerns that increasing numbers would result in a more rapid deterioration of the Bundeswehr's aging military hardware.
Germany's coalition government has promised to increase military spending by around $12.4 billion over the next four years, according to multiple sources.
Von der Leyen's announcement that German troops would remain longer in Afghanistan is indicative of a declining security situation in the country.
At the end of 2014, a resurgent Taliban regained control of parts of the country after US-led NATO troops left the country at the end of 2014. In addition, although Daesh affiliates have been mostly eradicated in Syria and Iraq, they still control large areas in Afghanistan.
Currently, Afghan security forces only have control of about 60 percent of the territory.
"That is good, but not enough by a long shot," von der Leyen said, cited by Europeonline-magazine.eu.
There has been a rise in extremist attacks in Afghanistan during 2017. In January, a Taliban suicide bomber blew up an ambulance on a Kabul street, which killed over 100 people and injured more than 230.
Last week, a Daesh suicide bomber killed 29 Shiites during a Persian new year celebration.
The United Nations states that more than 10,000 civilians have been killed or injured in 2017 alone as a result of the United States ongoing 17-year war in Afghanistan.