A new case was filed in the Circuit Court of Cook County last week and outlines allegations similar to those laid out in six other lawsuits filed against Facebook in a federal court.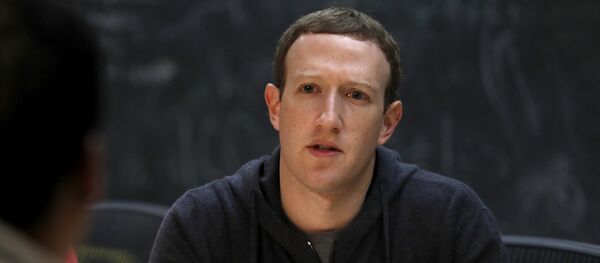 The allegations state that data and political consultancy firm Cambridge Analytica received information about Facebook users through a personality app developed by Alexander Kogan, a Cambridge University researcher.
Media reports state that the firm worked for US President Donald Trump's 2016 campaign as well as the Brexit campaign to develop a mechanism that would allow it to predict and influence voter behavior. The analytics contractor reportedly kept private data from 50 million Facebook users.
Cook County argues that Facebook, Cambridge Analytica and the data-mining company's corporate parent, the SCL Group, violated the state's Consumer Fraud and Deceptive Business Practices Act by misrepresenting their app as an academic research tool, instead of a way to access Facebook users' personal data, Engadget reported.
In addition, the Illinois county is accusing Facebook of not protecting user data and not preventing Cambridge Analytica from committing fraudulent behavior, despite knowledge of the practice by the social media giant.
"This kind of mass data collection was not only allowed but encouraged by Facebook, which sought to keep developers building on its platform and provide companies with all the tools they need to influence and manipulate user behavior," wrote Jay Edelson, an attorney representing Cook County, in the complaint.
"Facebook is not a social media company," the statement warned, "it is the largest data-mining operation in existence."
Although Cook County has not cited any claim for damages, each violation of the Illinois fraud act could have a penalty of up to $50,000.
An additional $10,000 penalty could be added if a victim is 65 or older. Given the fact that there are millions of Cook County residents reportedly affected by the scandal, Cambridge Analytica and Facebook could see a very expensive lawsuit, although industry observers argue that poor public relations could do greater damage to the company, in the form of drops in stock valuation, then simple monetary fees.
Last week, Facebook founder Mark Zuckerberg told CNN in an interview, "This was a breach of trust, and I'm sorry we didn't do more at the time."
Despite multiple allegations, Cambridge Analytica has denied violating any laws.