The equipment is touted as a sophisticated optical monitoring system capable of collecting useful data and glean better insight into ballistic missile tests. The South China Morning Post reported last week that the equipment would accelerate Islamabad's development of multi-warhead ballistic missiles.
Particularly, the equipment includes cameras capable of tracking multiple warheads simultaneously, the Diplomat notes, which could be especially helpful for Pakistan's first MIRV-capable missile. Multiple independently targetable reentry vehicle (MIRV) capability was recently tested on China's DF-41 missile, which can carry up to ten warheads.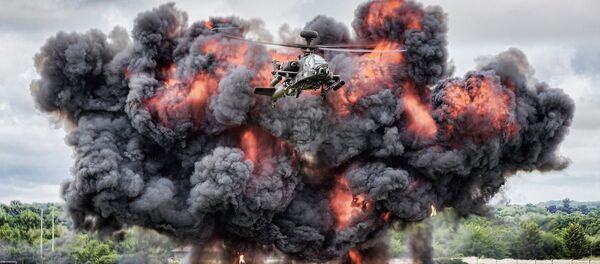 28 February 2018, 23:53 GMT
While Chinese authorities only declassified information about the deal last week, it's not clear when the transfer actually took place. For instance, the head of the Defense Intelligence Agency stated last March that Pakistan had already "conducted the first test launch of its nuclear-capable 'Ababeel' ballistic missile, demonstrating South Asia's first MIRV payload."
According to a fact sheet from the Arms Control Association updated this month, Pakistan was not a signatory to the 1968 nuclear Nonproliferation Treaty, possesses a nuclear arsenal and currently is "pursuing new ballistic missile, cruise missile and sea-based nuclear delivery systems."
Further, "Pakistan has lowered the threshold for nuclear weapon use by developing tactical nuclear weapon capabilities to counter perceived Indian conventional military threats," the nonproliferation group noted. Estimates put Islamabad's nuclear warhead stockpile around 130 to 140.