Kristian Rouz — Australian officials are preparing economic reform aimed at mitigating the costs of possible disruptions in international trade stemming from the acute trade dispute between the US and mainland China.
Australia is the most-exposed — amongst advanced economies — country to Chinese trade, as it has large export volumes of industrial metal ore and other commodities to China. At the same time, Australia has strong strategic security ties with the US.
"Australia is in a very awkward position between the US and China," Roland Rajah of the Sydney-based Lowy Institute said. "Risks of escalating economic tensions between these two is a big concern."
Although US President Donald Trump and Australian Prime Minister Malcolm Turnbull pledged to deepen bilateral economic cooperation earlier this year, a realignment of Australia's foreign trade would take years, meaning a trade rift with China could slash percentage points off the Australian GDP.
This as Australia has recently marked more than quarter of a century without a recession.
"As a trading nation Australia has a lot to lose from an all-out trade war," Andrew Charlton of Sydney-based AlphaBeta, who was an economic adviser to former Prime Minister Kevin Rudd. "Whether we are exempted from specific protections or not, the deterioration of the global open trading system will harm our future."
Australia's commodity exports to China have risen significantly over the last year. Exports in coal rose 99 percent over the 12-month period, alcoholic beverage exports rose 44 percent, lumber exports added 41 percent, whilst pharmaceuticals, iron ore, wool, and aluminum ore exports all posted gains of 20 to 34 percent.
READ MORE: Meh: New Chinese Central Bank Head Shrugs Off Trump's Trade War
The Australian government is now weighing several options aimed at boosting domestic consumer demand and manufacturing in order to propel the internal-driven sources of its economic expansion. The nation's policymakers are weighing the same supply-side measures that have proven their efficiency in the US — namely, tax cuts and deregulation.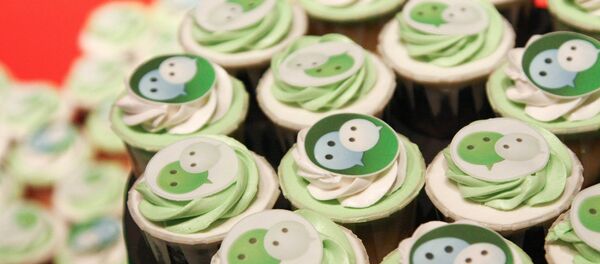 Australia's economy grew 2.4 percent last year — driven mainly by a solid demand for commodities from China, and a robust domestic consumption of the predominantly Chinese-made consumer goods. Now, PM Turnbull's cabinet is shifting focus to other sources of growth.
The Treasury said cutting Australia's high corporate tax rates — currently at 30 percent — could help spur GDP expansion. According to the Treasury's projections, cutting tax rates by just 5 percent — down to 25 percent — would spur GDP growth by 1 percent per year — or some $17 billion.
Subsequently, the tax cut would be passed onto consumers in the form of lower prices for goods and services, as well as shareholders through a stock market rally and higher returns, and workers and their households through higher salaries, wages, and bonuses.
"If the company income tax were to be cut, the principal beneficiaries will be workers," former Treasury Secretary Ken Henry said.
Deregulation is another option. Currently, Australia's heavy burden of governmental approvals, environmental protections, and other bureaucratic obstacles to private inventive are devouring some $176 billion of the nation's annual output — or 11 percent of GDP, according to the estimates from the Institute of Public Affairs (IPA).
"An iron ore mine located in the Pilbara in Western Australia required some 4,697 licenses, approvals, and conditions for the pre-construction phase alone," IPA experts wrote.

However, advocates of governmental planning have long dismissed the notion of supply-side policies as "trickle-down economics." This despite a greater freedom of private incentive which could potentially make Australians less dependent on governmental or corporate handouts, unlike the case with state planning and the credit-driven demand-side of Neo-Keynesianism.
The Australian cabinet is currently watching closely the development in US-China trade, hoping for a mutually-beneficial solution, allowing the nation down to continue into its third decade of non-interrupted growth.