Late on Sunday the Saudi air defenders said they had intercepted seven medium-range ballistic missiles launched at the country from Yemen.
However, a video made by local eyewitnesses and published by the Aviationist shows that two of the US-made Patriot missiles, launched to intercept the incoming missiles, missed their targets.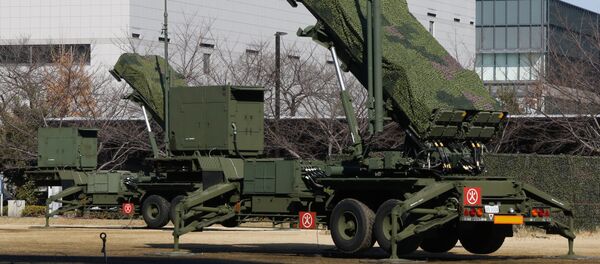 One of them exploded in mid-air shortly after launch, while the other crashed in a residential area.
Debris from the missiles landed on a home in Riyadh, killing an Egyptian resident and wounding two others.
This isn't the first time the kingdom has been the target of missile strikes from neighboring Yemen, but it is the first death in the capital during the Saudi-led coalition's three-year military campaign in Yemen.
Between November and December of last year, the Saudi Air Force intercepted at least two missiles targeting its capital.
Saudi Arabia has been leading a coalition of states against Houthi rebels in Yemen, who toppled the country's internationally-recognized government led by President Abd Rabbuh Mansur Hadi in 2015.