"The decision to expel 60 Russian diplomats and to close the Consulate in Seattle is of grave concern to Council for US-Russia Relations," Norberg said on Tuesday. "The impacts of the decision are still playing out, but no doubt they complicate our work and business relations between the two regions."
Norberg noted that given the latest action by the US government, the RAPP may face additional difficulties in organizing its 23rd annual forum in Anchorage, Alaska in July.
READ MORE: Expelling Diplomats Over Skripal Case Unduly Jeopardizes Relations – EU Lawmaker
"We do hope that our partners in both countries appreciate that the current events underscore the importance of better relations and greater inter-regional cooperation, as perhaps the best means to restore our bilateral relations to greater stability and mutual respect," he said.
Norberg said he is hopeful the "greater Russian-American Pacific partnerships are a key to resolving" the current problems between the two countries.
READ MORE: Lavrov: Skripal Case Shows That There Are Not Many Independent Players Left
With respect to the closure of the Russian Consulate in Seattle, Norberg said he is preparing a letter to the US and Russian governments expressing opposition to the move. Last fall, Norberg sent a similar letter after the United States decided to close the Russian Consulate General in San Francisco.
"The broader impact that concerns me most at the moment is the strong probability of the Russian government choosing to now close a US consulate in a tit-for-tat response to the closure of the Seattle Consulate. My greatest fear is that Moscow may decide to close the smallest and most remote US Consulate in Vladivostok," Norberg said.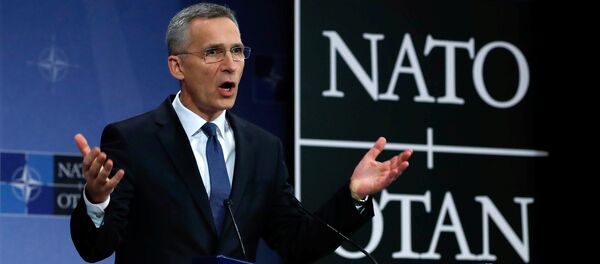 Norberg underscored that RAPP relies on the US Consulate in Vladivostok for Russians to obtain visas and is counting on attendees from Russia being able to attend the annual meeting in Anchorage.
If Russia chooses to close this US mission, people need to travel to Moscow or abroad — to Seoul or Tokyo — to apply for a US visa at a significant additional expense, Norberg added.
On Monday, the US government announced its decision to expel 60 Russian diplomats and close the Russian Consulate General in Seattle over the attempted murder of former spy Sergei Skripal and his daughter in Salisbury, England. Russia has repeatedly denied involvement in the case.