The elections are held by means of secret and direct ballot for one of the candidates. Today, there are two presidential candidates: the incumbent President Abdel Fattah el-Sisi and Moussa Mostafa Moussa, businessman and leader of little-known El-Ghad Party.
The former defense minister, 63-year-old Abdel Fattah Saeed Hussein Khalil el-Sisi, was elected president in 2014, a year after the overthrow of Mohamed Morsi, one of the leaders of the the terrorist organization 'Muslim Brotherhood'.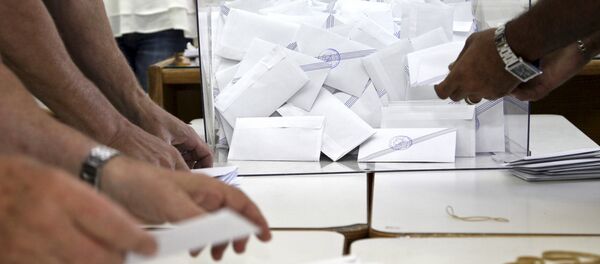 Before the election, the head of state reported on his results during his
first term as presiden
t. There is an big scale of housing, road and plant construction, the infrastructure upgrade of the new Egyptian capital along with the development of the New Suez Canal. The strengthening of the country's defense capability through the procurement of advanced weapons, some experts claim, also could be reported to the overall score of the president's tenure.
The second candidate, Moussa Mostafa Moussa earlier spoke of his support for Abdel Fattah el-Sisi. According to Moussa Mostafa Moussa, he decided to run for president after quite a few politicians had withdrawn from the election. "With my nomination, elections are becoming democratic" and nobody can call them a referendum, Moussa Mostafa Moussa said.
The government is doing its best to achieve a high turnout numbers. For instance, the voting procedure has been extended for three days, which is unprecedented in the modern history of the country.

A lot of people criticize this election campaign, pointing out the lack of real political competition. They percept the upcoming vote more like a referendum. Apart from the virtual attacks against this
election campaign
, there have also been recorded real-time incidents. Two days before the elections, there was a terrorist attack in Alexandria, Egypt's second-largest city. Egyptian police earlier reported the arrests of several groups of extremists who allegedly were plotting assaults in the lead-up to the election.
The Central Electoral Commission will reportedly announce the final election results within 5 days after the vote, when the data from all the regional electoral commissions will be finally processed. The name of the new Egyptian president, who enters office upon the expiration of the previous presidential term, has to be published first in a state-run newspaper.