According to reports, Facebook became aware of Cambridge Analytica's access to personal data back in 2015, after which it demanded that the acquired information be deleted.
While the firm assured the tech giant that its requirements have been fulfilled, Facebook recently learned that the data has not been completely destroyed.
Radio Sputnik discussed this with Kenneth Shak, senior cybersecurity consultant at LGMS, a professional information security service firm from South Asia.
Kenneth Shak: It's not surprising that these tech giants are actually collecting our data. For example, from my own experience, I have come across when discussing some sort of information with my colleagues or my friends, for example, and, all of a sudden, in my Facebook or in my Google I can see ads targeted to what I was actually discussing. So there's actually no fine line on how much these tech giants are actually collecting data from, so it's quite scary, to be honest. All in all, it all boils down to the permissions given to the applications. It is not only the main Facebook application.
You have the Messenger application; you have the Messenger Lite application. I'm not sure that you realized upon installing and using these applications the first time on your phone you are actually asked a few questions. In the first, installing and using this application they will actually ask if you would like to link and upload your phone's contacts to Facebook because you will make things easier for users to find or add friends on Facebook with all this contact data.
This step, though, is optional but not only on the Facebook application. Messenger will actually ask users for permission to access the SMS and call data on your phones for a similar purpose. But for Messenger, in particular, not the plain Facebook app, you'll also be able to access your SMS messages and also your call log logs directly from your Messenger application. Think of it as an all-in-one messenger. When you have given all these permissions to Facebook to access all this data that was actually how they have managed to update all this data they have stored. Outside of the application and not just inside what you have given to Facebook and all these things are actually stored on your phone.
READ MORE: Social Media Users Catch Facebook Gathering Their Call & Text Metadata
Sputnik: Do you think that in the future we can expect that there will be some kind of way to opt out of certain permissions?
Kenneth Shak: They should give a bit more convenience to the users to choose what they want to share. Actually, on your phones you can explicitly disable what you can share, for example the phone, the contacts, the storage, the camera. You can actually disable all those but they need all these permissions in order to work properly.
I'm not sure if you know, back February this year, Germany actually came to a ruling that how Facebook actually collects and uses the personal data of these users to be illegal. The reason is because there is insufficient information provided by Facebook to the users in order for the users to run their meaningful consent. So the users actually don't know what exactly they are giving consent to. Facebook actually asked the users to agree to give access to camera, to the contacts, to the SMSs, to the address books but they do not tell the users to what extent they are giving or how much data they're actually giving. This is actually a very-very vague consent given to Facebook.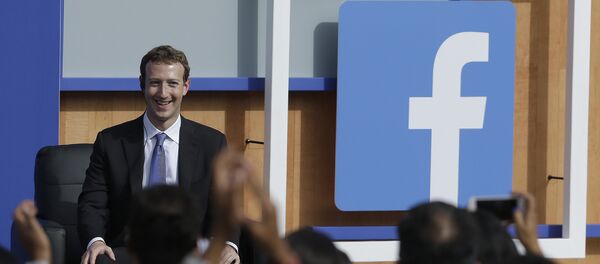 Sputnik: So, now after that ruling, were there any changes made or was Facebook subjected any fines? What happened with Facebook in that situation?
Kenneth Shak: It depends very much from country to country. Since Facebook actually asked the users for their consents, no matter how vague they are, to gather and store this data during the installation, it may actually be legal for Facebook to do so. It's a very-very fine line. It also boils down to the regulations imposed by different countries or their governments and where the Facebook actually operates. Germany can't do much.
They can just rule that, this information, how they gather it, is very illegal. But since Facebook operates in Ireland and the US, users outside of these countries mainly are not able to do anything except filing a lawsuit from where Facebook is operating from, for example US or Ireland. For example, from our side, users from Malaysia definitely wouldn't be able to do anything in regards to this issue because Facebook is not sanctioned under our Malaysian laws.
Sputnik: Do you think that we could see some serious legal action that's going to have some really huge impact, not only on Facebook but on other tech companies as well?
Kenneth Shak: Definitely this is just the tip of the iceberg, but again as you know this is not the first kind of problem relating to personal data that actually surfaced. So for Facebook we actually see quite a number of lawsuits coming in and several governments are actually inquiring into this particular issue. Of course, all this amounts to Facebook losing nearly $50 billion off their share price. There is a long road ahead for Facebook trying to recover from all this. In light of all these issues Facebook, and not just Facebook, in particular and social media platforms like Instagram may be imposed with further regulations as well. This problem brings to light many other enhancements and additions of the regulations for other companies or tech giants as well in the future, not just for Facebook. The world will actually start to learn from this particular big issue and we will see further developments to this question as investigations on this issue are still on going.
The views and opinions expressed by Kenneth Shak are those of the speaker and do not necessarily reflect Sputnik's position.