Earlier in the day, the RTE broadcaster reported that Foreign Minister Simon Coveney had said he would "take appropriate action" to "show solidarity with our closest neighbor." The media added that Coveney spoke with UK Foreign Secretary Boris Johnson on the matter.
READ MORE: Skripal Case Showed That There Are Not Many Independent Players Left — Lavrov
On Monday, more than a dozen EU countries, as well as the United States, Canada and Australia announced their decision to expel Russian diplomats in connection with the poisoning of ex-Russian intelligence officer Sergei Skripal and his daughter in Salisbury, which was blamed on Russia.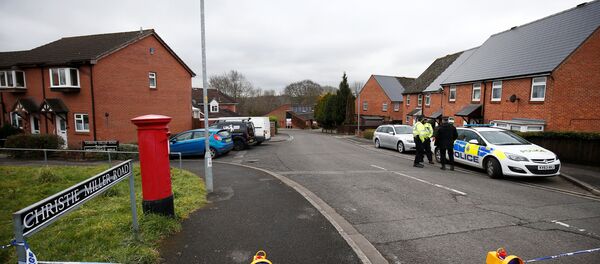 UK Prime Minister Theresa May accused Russia of orchestrating the attack since London believes that the Skripals were exposed to the A234 nerve agent, which UK experts claim was developed in the Soviet Union. In response, London expelled 23 Russian diplomats, which prompted retaliatory measures from the Russian side, with Moscow expelling UK diplomats and ordering the British Council to cease its activities in Russia.
The Russian side has strongly rejected the accusations and offered assistance in the investigation, however, Moscow's request for samples of the chemical substance used to poison Skripal was rejected.
READ MORE: Twitter Outraged at Johnson's Victory Lap Over Expulsion of Russian Diplomats
Skripal, a former Russian GRU colonel who then worked for the UK Mi6, and his daughter Yulia have been in hospital in a critical condition since March 4.