Saudi Arabia offered Syria hundreds of billions of dollars in funds for post-war reconstruction if the embattled country cut its ties with Iran, the leader of the Lebanon-based group Hezbollah Hassan Nasrallah claimed, as The Times of Israel reported on Tuesday, citing the Lebanese Arabic-language al-Akhbar daily. Nasrallah went on to say that the offer was made on two occasions and was apparently rejected by the Assad.
Separately, the Hezbollah chief accused Riyadh and Washington of exploiting "dirty" means to stick their nose in the Lebanese general elections slated for May 6.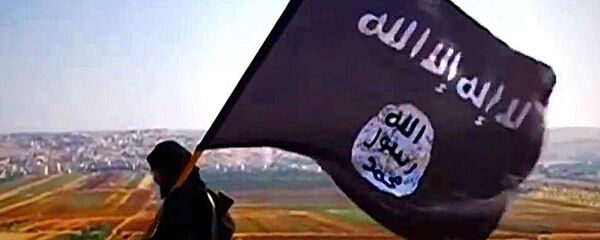 This is not the first time when Riyadh is mentioned in the Lebanese context. Last November, Lebanon's Premier Saad Hariri was forced to announce his resignation speaking on Saudi TV. In his speech, Hariri cited Iran and Hezbollah's impact in the war-torn region. Hariri subsequently returned to his home country and revoked his resignation.
Recently, as Saudi Crown Prince Mohammed bin Salman arrived in London to meet the British leadership, he and Theresa May touched upon Hezbollah's disarmament as an important attempt to support the Lebanese government.
READ MORE: Terrorists Preparing Chemical Attack in Idlib — Syrian UN Envoy
Earlier, speaking to the nation on the day of the Iranian New Year, Iran's President Hassan Rouhani paid tribute to the country's "humble soldiers and tireless diplomats," who "were able to stand with the people of Iraq, Syria and Lebanon to establish stability and increase security for the region."
Alongside Russia, Iran has been assisting Syria in its struggle against the Daesh* threat and declared the end of the terrorist group in November 2017.
Shiite Iran has also been at odds with the predominantly Sunni Saudi Arabia, with tensions centering on the parties' mutual accusations of supporting terrorism as well as Iran's alleged pursuit of nuclear weapons.
READ MORE: Operation Damascus Steel: Syrian Army's Liberation of E Ghouta Almost Complete
*Daesh (also known as ISIS/ISIL/IS) is a terrorist group banned in Russia.