Upon completion of a transfer deal recently agreed between militants and the Syrian government, the Syrian Army will be in control of around 85 percent of the total territory of the initial pocket.
Militants from Erbeen, Zamalka, and other areas within this enclave are in the process of being transferred to the northwestern province of Idlib – one of the last remaining militant bastions in the country.
NEW MAP: #Harasta has been secured by #SAA forces. Remaining militants deployed in the #Damasucs suburbs of #Jobar, #Zamalka and #Erbeen are leaving East #Ghouta in accordance with an agreement with the Syrian state and under the supervision of the #Russia/n forces. #Syria pic.twitter.com/YvN1I8MdJv

— Peto Lucem (@PetoLucem) March 27, 2018
Negotiations to arrange a similar deal for the city of Douma reportedly broke down after militants from Jaish al-Islam (the army of Islam) refused to leave the area. The Syrian Army is likely to launch an offensive to retake the city in the coming days, to either entirely seize it, or at least pressure the militants to accept a transfer deal.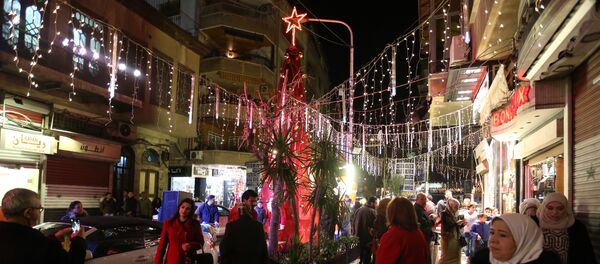 7 January 2018, 13:41 GMT
The ousting of militants from East Ghouta will massively improve the security of Syria's capital, as militants have used the pocket as a launchpad to fire mortars and improvised rockets at government-held parts of the city, including residential areas, schools, cafes, restaurants and governmental buildings.
Additionally, securing and stabilizing the capital is a major step forward in attracting foreign investment to Syria to aid the post-war economic recovery.
Once East Ghouta is entirely liberated, the Syrian Army is likely to take aim at other militant-held areas in Damascus, such as the Yarmouk refugee camp.