A poll commissioned by the London-based LBC Radio station and published on March 26 has shown that a greater proportion of the British population support prioritizing the United Kingdom's exit from the European Union than retaining Northern Ireland as part of the UK. The survey was conducted over two days from March 21 to 22.
New data out today from YouGov (for LBC) finds more people in Britain think its of greater importance for Brexit to happen than for Northern Ireland to remain in the UK

36% prioritise Brexit
29% prioritise NI staying
22% say neither is important to them
14% don't know pic.twitter.com/in9bWH4zyv

— Siobhán Fenton (@SiobhanFenton) March 26, 2018
​36 percent of the 1,630 adults in Great Britain said Brexit was of chief importance to them, with 29 percent giving priority to the union with Northern Ireland and 22 percent said that neither was of any importance to them. Residents of Northern Ireland itself were not included in the poll.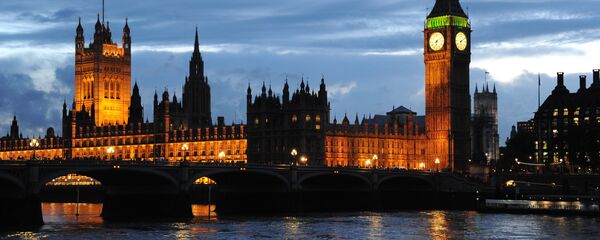 Brexit negotiations between London and Brussels have brought an unprecedented level of concern over how to preserve the unity of the UK, as Ireland has threatened to veto an agreement that creates a hard border with the UK and the Democratic Unionist Party which shares power with Theresa May in London has refused to back any separate status for Northern Ireland that might weaken its links to the rest of the country.
Northern Ireland, like Scotland and London, voted to remain in the EU in the June 2016 referendum, with at least 56 percent backing the Remain campaign. Despite also backing Remain, the DUP has since come to support the UK leaving the EU's Customs Union and the Single Market, so as to keep the country bound to London.
Under the terms of the Good Friday Agreement, which ended the decades-long period of conflict known as The Troubles in 1998, the question of whether the country remains united with Britain or joins with the Republic of Ireland must be made solely by the people of Northern Ireland.