"The fact that London rejected all Russian proposals to conduct full-scale bilateral consultations on this matter within the framework of the Convention on the Prohibition of Chemical Weapons, and that all Russian requests for investigation materials with a view to joint investigation were ignored, confirms that Great Britain is not interested in finding the truth about the tragedy that befell two Russian citizens on its territory," the ministry said in a statement.
Meanwhile, the foreign ambassadors in the United Kingdom showed that London had not provided any proof to support its allegations against Russia on poisoning of former Russian military intelligence officer Sergei Skripal, Russian Ambassador to the United Kingdom Alexander Yakovenko said Tuesday.
"Questions and replies of briefing participants have confirmed that the UK side has not provided any facts on the Salisbury incident to their international partners," the ambassador said.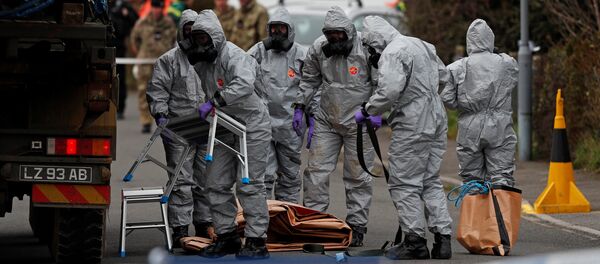 Yakovenko stressed that this behavior caused concerns among the diplomats stationed in London.
The Russian ambassador said the UK authorities were making the case political and trying to knowingly misinform the international community.
Yakovenko reiterated that Moscow was ready to cooperate on the investigation into the poisoning within the international legal framework.
The United Kingdom has accused Moscow of orchestrating the attack on Skripal and his daughter. Russian officials have strongly denied accusations and pointed out that London had not provided any facts to substantiate its claims.