Four dozen Russian officials at the bilateral mission to the US in Washington and 12 officials serving at the Russian Mission to the United Nations in New York were abruptly shown the door on Monday. The US State Department also said Russia's Consulate General in Seattle must close by April 2.
Russian spy-turned-double-agent Sergei Skripal, 66, and his daughter Yulia, 33, were found unconscious, slumped on a bench outside a branch of the Zizzi restaurant chain in Salisbury, a cathedral city in the west of England earlier this month. The duo was allegedly poisoned by a powerful nerve agent, yet Moscow and independent critics have questioned why so little evidence has been transparently demonstrated.
​"It must be kept in mind that this is a political response. That's not to play it down, but this doesn't actually, seriously affect Russia in any way. There will, of course, be tit-for-tat expulsions, at the very least, from the Russian side," Mark Sleboda told Radio Sputnik's Loud & Clear on Monday. Sleboda is an independent international affairs analyst living in Moscow.
"Basically, the West is getting rid of some diplomats — and likely, of course, some spies as well, who are functioning as diplomats. And Russia will do the exact same, getting rid of Western spies at various embassies in Russia," the analyst explained.
Sleboda would continue to say that, like sanctions, the expulsion of diplomats provides heads of state with the opportunity to grandstand, but their actual impact is minimal. "It's a way of doing something and expressing outrage — or at least the planned expression of outrage. Whether the outrage is genuine or not remains to be seen."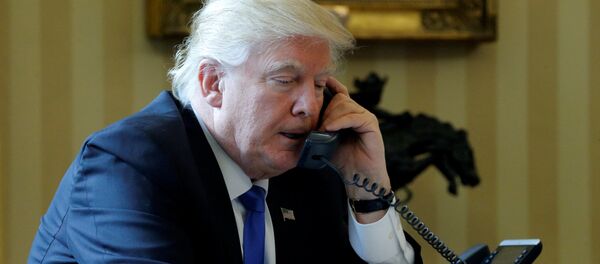 In any event, the "political act" is likely overblown, Sleboda said. "It's not a serious act against Russia," he noted. At any rate, the impact of expelling diplomats isn't of the same magnitude as seizing foreign assets or increasing arms supplies to certain states, which the US did earlier in March by supplying the Ukrainian government with 210 Javelin anti-tank missiles.
Nevertheless, the collective effort of 16 European Union nations, the United States and British Commonwealth nations like Canada and Australia joining the United Kingdom "is the largest collective expulsion of Russian, or previously Soviet, diplomats by the West in the entire history of the Cold War and now the Second Cold War," Sleboda stated.
According to former CIA agent and present co-host of Radio Sputnik's Loud & Clear John Kiriakou, the moves are "unprecedented" and a "gross overreaction." Kiriakou said that a more tempered approach would have been to remove the US ambassador to Russia, Jon Huntsman, for six months or so.