The opposition party rebuked Merkel's government for its decision to expel Russian diplomats over Russia's alleged involvement in the poisoning of Sergei Skripal and his daughter Yulia in Salisbury, England, earlier this month.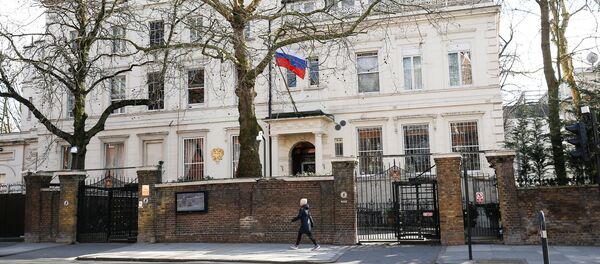 The party said Germany should have secured firm proof of Russian involvement first and that groundless unfriendly actions towards Russia harm Germany.
"Germany has nothing to win and much to lose if it lets itself be drawn into a new Cold War by rabble rousers and it willfully blocks diplomatic channels," said Alexander Gauland, co-leader of the AfD, according to Reuters.
There is a consensus between Angela Merkel's Christian Democratic Union (CDU) party and the Social Democratic Party (SPD) that Germany should take a tough stance towards Moscow over the so-called Skripal case.
But Gauland says the German government, driven by a false sense of solidarity, is basing its actions only on suspicions.
"The claims made by the British government are unproven," he said in a statement cited by Reuters. "Foreign Minister Heiko Maas has, in contrast to other EU states, shown no backbone towards British assumptions and has acted against German interests," he added.
Maas, a member of the SPD, openly expressed support for the expulsion. However, not everyone in the SPD agrees with him.
Matthias Platzeck, a former leader of the SPD and head of the German-Russian Forum, said jumping to conclusions with no proof "shakes many people's' understanding of the law and of democracy"; he also underscored that a proof against Russia must be presented first, Reuters Reports.
In the September 24, 2017, parliamentary election, the AfD entered the German parliament, which made it third-largest party and the largest opposition party in the Bundestag.