A Russian Investigative Committee spokeswoman told journalists that the agency managed to "identify a foreign national who deliberately spread false information about the number of victims of the fire in Kemerovo in an attempt to destabilize the situation in the region."
Earlier a Ukrainian phone prankster known as Evgeny Volnov posted an audio recording on his Youtube channel, featuring him calling morgues in Kemerovo and, posing as an EMERCOM official, inquiring about the availability of "free room" there.
When the employees at the first morgue he called told Volnov that their facility could accommodate no more than 100 bodies, he told them that they're about to receive "over 300 corpses", prompting the shocked morgue employees to reply that according to the information available to them the number of Kemerovo fire victims ranges from 60 to 70.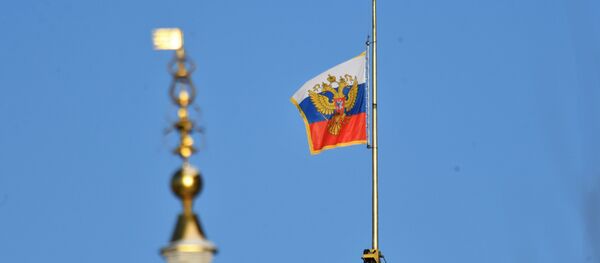 Volnov's phone calls resulted in him "misleading the relatives of the dead and injured," the Investigative Committee representative said, adding that the prankster's actions will be subjected to a thorough legal assessment.
On Sunday, March 25, a fire broke out in the Zimnyaya Vishnya ("Winter Cherry") shopping center in the Siberian city Kemerovo. According to the Russian Emergencies Ministry, a total of 64 people were killed in the tragic incident, including 41 children. The Kemerovo Region declared a three-day mourning period while Russian President Vladimir Putin declared a day of national mourning on Wednesday.