Russia and Qatar will strengthen their efforts to search a political solution in Syria, achieve stability in the energy markets, and also co-operate closely in preparation for the 2018 and 2022 FIFA World Cup. These and other issues were discussed in Moscow during President Putin's meeting with Qatar Emir Sheikh Tamim bin Hamad Al Thani.
Sputnik has discussed the first visit of the Emir to Russia as head of state with Qatari professor and journalist Ali al Heil.
"First of all, this visit has resulted from the political realignment in Washington. Mike Pompeo, appointed as a new Secretary of State, is prejudiced against the Gulf crisis and stands on the side of the United Arab Emirates and the Kingdom of Saudi Arabia. [Then-US Secretary of State] Rex Tillerson assumed an objective stance on the Gulf crisis, but from now things will change," he told Sputnik Arabic.
READ MORE: Doha Asks Moscow to Apply for Further Development of Qatari Gas Fields — Envoy
In addition to this, "the Emir of Qatar has just returned from his trip to Washington. It seems to me that the results of this visit to the US showed that many things have changed there to the detriment of Qatar," he said.
"Thirdly, by visiting Moscow, Qatar tells the US and countries who imposed embargos that Doha has a choice such as in Russia and China. But that doesn't mean that that we need to stop strategic cooperation with the US and the Gulf states."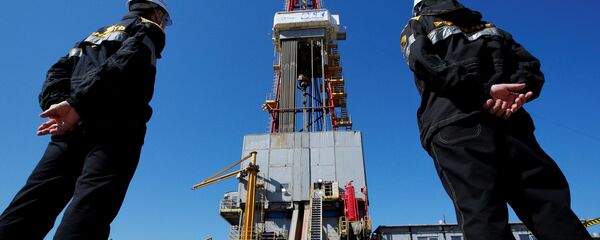 "Russia is continuing to gain its political weight on the global stage. Qatar wants Russia to have a position in the Persian Gulf that's no less significant than America's. In that case we shall have a greater chance of resolving the crisis. Doha understands that Washington is interested in prolonging the crisis because this contributes to growing arms sales," Ali al Heil concluded.
Last June, Saudi Arabia, the UAE, Bahrain and Egypt blamed Qatar for supporting terrorism and broke off diplomatic relations with the countries. Doha has rejected their accusations, saying the Arab countries' claims relate to Qatar's independent policy and economic success.
The views and opinions expressed by Ali al Heil are those of the speaker and do not necessarily reflect Sputnik's position.