The checkpoint will be opened near Turkey's village of Hamam in Kumlu, the Anadolu news agency said, adding that its construction would start very soon.
The decision was taken during a country's government meeting, where facilitation of humanitarian aid delivery to Afrin was discussed, the media outlet noted, referring to its anonymous sources close to the issue.
READ MORE: Kurds Vow to Halt 'Turkish Attempt to Establish Superiority Over Northern Syria'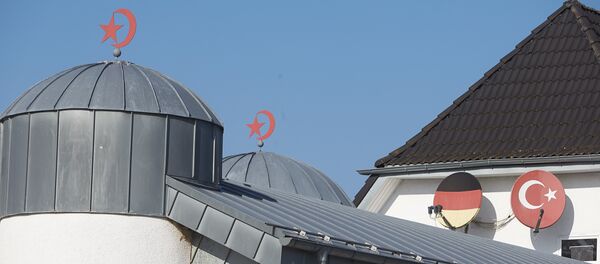 On January 20, Ankara, jointly with the opposition Free Syrian Army forces, launched Operation Olive Branch in Afrin in order to "clear" Turkey's Syrian border from what is regarded as a terrorist threat. Turkey considers the Democratic Union Party (PYD), a Kurdish political party in northern Syria, and the Kurdish People's Protection Units (YPG) militia to be linked to the Kurdistan Workers' Party (PKK), listed as a terrorist organization by Ankara.
On March 18, Turkish President Recep Tayyip Erdogan announced that Ankara had established full control over Afrin. The Turkish leader, however, has said on multiple occasions that the Turkish operation in northern Syria would not end with the seizure of Afrin and the campaign would be expanded to other parts of the war-torn country, including Manbij.
READ MORE: Turkey Establishes Full Control Over Syria's Afrin District — General Staff
Damascus has condemned the operation, calling it a violation of Syria's sovereignty.