British Prime Minister Theresa May has unveiled a new plan, dubbed the Fusion Doctrine, aimed at ensuring that every government agency in the country "makes national security a priority," The Telegraph reports.
In her foreword to the National Security Capability Review, May insisted that the "appalling terrorist attacks in London and Manchester," as well as the poisoning of Sergei Skripal and his daughter, which she described as "a brazen and reckless act of aggression on the streets of Salisbury," require a proper response.
"Crucially what all of these incidents have made clear is that our national security is conditional on not only the police and security services who work so hard to keep us safe at home, or on the brave men and women of our Armed Forces working tirelessly around the world — but on our ability to mobilize most effectively the full range of our capabilities in concert to respond to the challenges we face," May said in her foreword to the National Security Capability Review.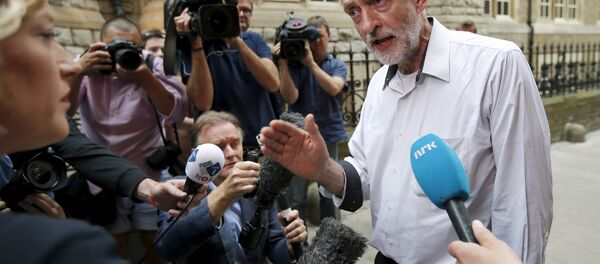 She also urged the British intelligence services to employ social media to counter misinformation attempts, vowing to use "every capability at our disposal" to tackle the threats Britain is now allegedly facing.
Security sources cited by the newspaper also said that the UK needs to "counter propaganda on social media, including "suffocating" hashtags on Twitter in order to protect the US "from nations such as Russia and North Korea."
Earlier, the United States, Canada and a number of European states expelled about a hundred Russian diplomats over Moscow's alleged involvement in the March 4 poisoning of former Russian intelligence agent Sergei Skripal and his daughter Yulia in the British town of Salisbury.
READ MORE: Moscow: Analysis of Skripal Case Suggests UK Intel Services Involved in Incident
While the British authorities insisted that it's "highly likely" that Russia was responsible for this incident, they so far haven't presented any tangible evidence corroborating these claims.
Russia has rejected these allegations and offered assistance in the investigation. However, Moscow's request for samples of the chemical substance allegedly used to poison Skripal has been rejected.
The Russian Foreign Ministry also officially protested the diplomats' expulsion, describing this move as "unfriendly and not serving the tasks and interests of establishing the causes and finding the perpetrators of the incident that took place on March 4 in Salisbury."