On Monday, May said that Russia "was responsible for the reckless and brazen attempted murder of Sergei and Yulia Skripal in Salisbury."
"We have taken note of Prime Minister's statement. Nuances may change, but the most important thing remains the same. Even if Mrs May said that she was absolutely sure that Russia was responsible for the incident in Salisbury, she would have to present all evidence to Russia, the international community and the British public. This is the opinion of almost 160 countries which are not members of the Western bloc. It is obvious that no one in the wider world would take British words for granted," the press officer said.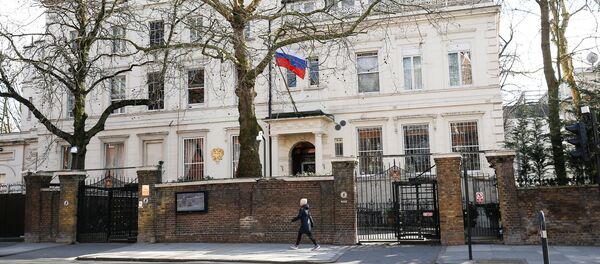 Skripal, a former GRU colonel who also worked for UK intelligence, and his daughter Yulia have been in the hospital in critical condition since March 4. London believes that the Skripals were exposed to the A234 nerve agent, which UK experts have claimed is related to the Novichok-class nerve agents developed in the Soviet Union.
UK Prime Minister Theresa May initially stated that it was "highly likely" that Russia was responsible for the incident. May later went on to announce a package of anti-Russia measures, including the expulsion of Russian diplomats from the country, and the suspension of bilateral contacts between London and Moscow.