The two UN offices will address the problem of migrant trafficking by promoting research, developing prevention strategies and action plans, and enhancing countries' capacity to disrupt smuggling activities, according to the IOM press service.
"We must work together to deny criminals the means and opportunity, to protect the lives and safety of people, and end the impunity of smugglers," UNODC Executive Director Yury Fedotov said, as cited in the press release.
READ MORE: Five Dead, Dozens Missing After Smugglers Push 180 Migrants Overboard Off Yemen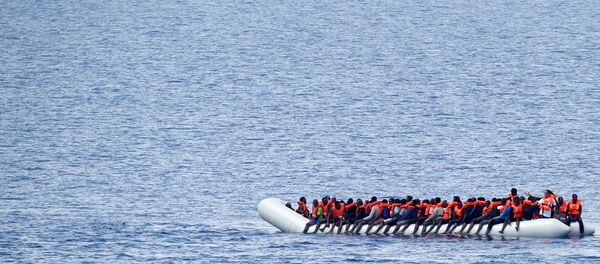 Argentina Szabados, the director of the IOM's Regional Office for South-Eastern Europe, Eastern Europe and Central Asia, noted that the issue of the smuggling of migrants required transnational cooperation.
According to the UN report on trafficking in persons, thousands of migrant trafficking victims are detected every year, the majority of them are females. Most detected cases involve more than one country, and most of the victims move across at least one international border.