"Walmart will continue to offer Cosmopolitan to customers that wish to purchase the magazine, but it will no longer be in the checkout aisles," Walmart's announcement said. "While this was primarily a business decision, the concerns raised were heard."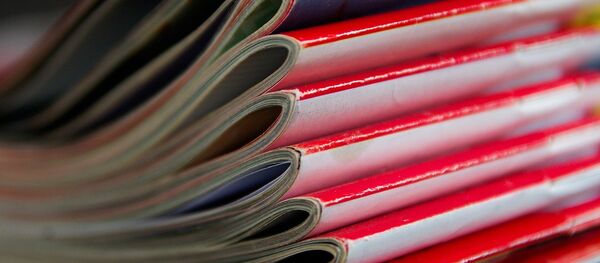 20 January 2018, 19:10 GMT
Walmart has been receiving pressure from the National Center on Sexual Exploitation (NCOSE) to remove Cosmo from the checkout area for several years. The NCOSE, which was founded in 1962, is a leading US organization that works to "expose the links between all forms of sexual exploitation such as child sexual abuse, prostitution, sex trafficking and the public health crisis of pornography."
"This is what real change looks like in our #MeToo culture and the NCOSE is proud to work with a major corporation like Walmart to combat sexually exploitative influences in our society," Dawn Hawkins, executive director of the anti-pornography group, said in a Tuesday press release.
"Cosmo sends the same messages about female sexuality as Playboy," NCOSE added in its statement.
"Further, Cosmo targets young girls by placing former Disney stars on its covers, despite the enclosed sexually erotic articles which describe risky sexual acts like public, intoxicated or anal sex in detail. Customers should not be forced to be exposed to this content when they are trying to check-out at the store."
The same concerns about Cosmo have been raised by the National Center on Sexual Exploitation. The group has previously convinced Rite Aid stores and Delhaize America, owner of Food Lion grocery stores, across the US to place Cosmo behind blinders, USA Today reported.
Cosmopolitan has been published since 1886, but only been a specifically women's magazine since 1965. It is printed in 35 languages and distributed in 110 countries according to Hearst Communications, who owns the publication.