The visit, which comes ahead of Kim's summit with US President Donald Trump later this year, is being marked as Kim's first known journey outside of the DPRK since he took office in 2011.
"China sticks to the goal of denuclearization of the peninsula, safeguarding peace and stability and solving problems through dialogue and consultation," local outlets reported Xi saying. "This is a strategic choice and the only right choice both sides have made based on history and reality, the international and regional structure and the general situation of China-DPRK ties. This should not and will not change because of any single event at a particular time." DPRK is the Democratic People's Republic of Korea, the official name of the socialist state.
"The current peace process that has been taking place between the two Koreas [initially] sidelined China, but this was an important step that showed China is an important player… it's also an indication of restoring a strained relationship between China and North Korea," Chun told show hosts John Kiriakou and Walter Smolarek. "Now the summit meeting between Donald Trump and the North Korean leader is going to be more certain than ever."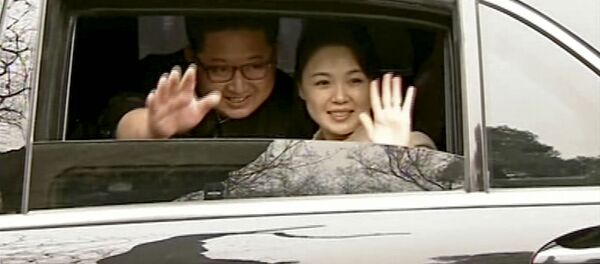 "[The meeting] shows Kim Jong Un in his first debut as an international leader and I think that it also tries to show legitimacy… having China's blessing is very, very important. The meeting will only strengthen the current peace process," Chun added.
Smolarek later asked: could China's move to strengthen ties with North Korea be in response to the recent trade measures initiated by the Trump administration?
For Chun, it's a bit of a yes and no situation as there's nothing concrete to prove China held the meeting to get back at the US' roughly $60 billion in tariffs on Chinese imports.
However, Chun later told Kiriakou that as long as China is offering it's support, talks between North Korea and the US would end on a positive note.
"I think that with China's support we'll probably end up in a step-by-step approach," she predicted. "I doubt that an immediate sort of big bang approach that involves a peace treaty [will happen]."