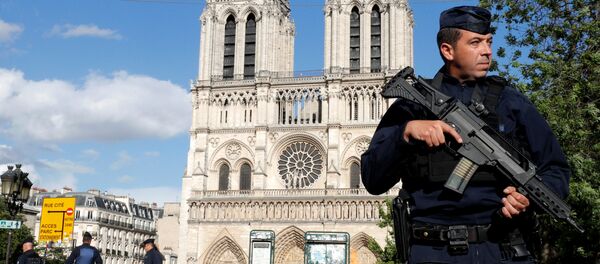 25 February 2018, 11:30 GMT
The right-wing Republicans, the Socialist Party, and left-wing Unsubmissive France were considered potentially better at handling terrorism by less than 15 percent of respondents each.
Last Friday, an attacker, claiming allegiance to the Daesh* terrorist group hijacked a car and took several people hostage in a supermarket in the south of France. Gendarme Lt. Col. Arnaud Beltrame, who swapped places with a woman held hostage and helped capture the attacker, was shot and later succumbed to his wounds. The total number of victims was four. Earlier on Thursday, a driver tried to run over a group of soldiers in the east of France. Nobody was been hurt in the incident.
*Daesh (also known as ISIS/ISIL/IS) is a terrorist group banned in Russia