Saif al-Islam Gaddafi, son of the former Libyan leader Muammar Gaddafi who was killed in 2011, said that he has evidence related to charges of passive bribery, illegal financing of the election campaign and concealment of Libyan public funds which the ex-French President Nicolas Sarkozy is currently facing.
Franck Pucciarelli, spokesman for the Supreme Council of the Libyan Tribes and Cities, told Sputnik in an exclusive interview that Saif was referring to audio and video recordings secretly made by Libyan security agents back in 2006, when Sarkozy's representatives arrived in Tripoli for negotiations.
"Sarkozy does not tell the truth about these events. He claims that it was Gaddafi who sought to contact him, while in fact it was exactly the opposite. It was Sarkozy who sought a financial backer for his presidential campaign; and the Libyan state was well known for its generosity," Pucciarelli said.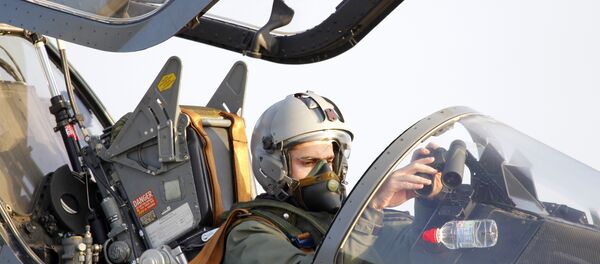 According to him, Gaddafi was eager to take Sarkozy up on his offer, but in return asked that French politicians to help lift economic sanctions imposed against Libya.
Sarkozy agreed to all demands and the first years of his tenure as the president of France indeed witnessed a growing rapport between Paris and Tripoli. Things changed in 2011, however, when France actively backed and participated in a military intervention in Libya which culminated in the death of Muammar Gaddafi himself.
"I'm convinced that Sarkozy was executing a plan developed by the Americans who wanted to reshape the Middle East. Secular countries – Egypt, Tunis and Libya – were hit; these countries annoyed the US because they had a potential for growth. And Sarkozy took part in the US game, which is hardly surprising considering the fact that he brought France into NATO's military command," Pucciarelli remarked, adding that Sarkozy funded Islamist groups that took part in the anti-Gaddafi uprising and murdered and tortured tens of thousands of people.
Ziad Takieddine, a French businessman of Lebanese origin, also said that he personally delivered about five million euros of Gaddafi's money to Sarkozy, transporting the cash in a suitcase.
READ MORE: French-Lebanese Businessman Tells How He Helped Transfer Money to Sarkozy
"He was there, and I met him, I even greeted him, he took the suitcase, he put it aside, he did not even want to count [the money]," Takieddine said, describing his meeting with the former French president.
Sarkozy himself, however, denied these accusations, claiming that Gaddafi's relatives and supporters merely seek vengeance for the role the French leader played during the 2011 military intervention in Libya.
The views and opinions expressed by Franck Pucciarelli are those of the speaker and do not necessarily reflect those of Sputnik.