"As for Sputnik, we know the situation well, and we are not just trying, we have repeatedly voiced our position to official Paris, we have talked about this with the representatives of the French Embassy in Moscow, we have talked about this during the talks of the foreign ministers of our countries, we have sent relevant letters and our concerns to the OSCE," Zakharova said at a weekly news briefing in Moscow.
"But all we heard from the French representatives was that the decision of non-admission and, therefore, discrimination, let's call things by their proper names, this is, of course, discrimination of the media and when events where this media outlet receives accreditation but is not allowed access to the events, with all the requirements met, we were told that this was the sole decision of the French president," she stressed.
Zakharova went on to say that there was information that the denial of accreditation was somehow linked to "personal offense," and the decision was made by the "owner of the Élysée Palace."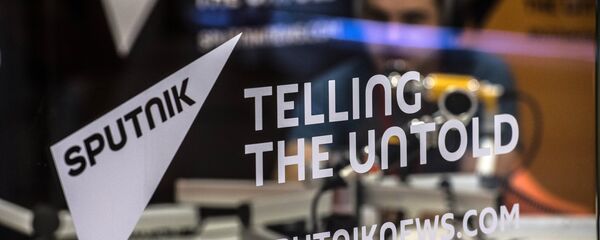 Russian media outlets have been increasingly pressured by Western states recently. In 2016, the EU Parliament adopted a resolution calling for countering Russian media, stressing that Sputnik and RT were major threats. A plethora of Western politicians, including French President Emmanuel Macron and high profile US politicians have accused Sputnik and RT of meddling in the election processes in the US and France. However, they have never provided any evidence. Moscow has called such statements unsubstantiated.
As RT was pressed to register as a foreign agent in the United States, French public figures turned to the head of the Higher Audiovisual Council of France (CSA) with a request to revoke the license of RT France. Sputnik and RT Editor-in-Chief Margarita Simonyan has repeatedly rejected such accusations, saying that the French had forgotten about freedom, equality and brotherhood.
READ MORE: France 24 Network Exempt From US Foreign Propaganda Bill Despite State Funding
After the denial of accreditation for an event in the Élysée Palace, Simonyan has also recommended that President Macron read the French constitution.