While speaking to journalists at the Pentagon on Tuesday on the heels of a meeting with Saudi Arabia's Crown Prince Mohammed bin Salman, Mattis noted that the US military is "doing the planning" of Saudi Arabia's military campaign against Yemen, as well as refueling Saudi warplanes mid-air. He underscored that these measures aim to help prevent civilian casualties in the embattled Middle Eastern region.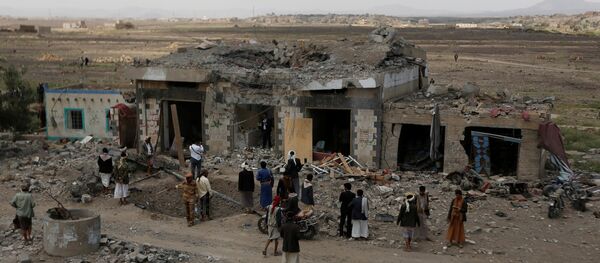 "When we're doing the planning, we have shown them how you have what we call no-strike zone," Mattis said.  He elaborated on how US forces are helping Saudi and Emirati pilots differentiate between military targets and densely populated locations with schools and hospitals on their territory.
 "It's not as easy as saying there's a school or hospital, now draw a circle around it on a map. Now it's got to go up into the airplane, now the people who are calling for strikes have to be aware sometimes you add to them — you found a new place that you didn't have on the map before."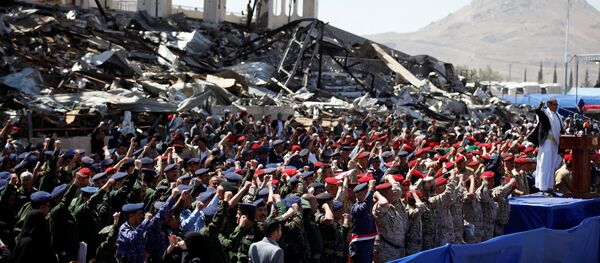 The Pentagon chief's comments partly contradict earlier US claims that Washington provides solely intelligence and logistical support in the long-standing conflict in Yemen.
US involvement in the conflict in Yemen has long been debated by the US public, since, for instance, the refueling effort has cost taxpayers more than $1 million over the past fiscal year, according to US media. The involvement, though, has hardly had a measurable impact on reducing civilian harm, as is obvious from the latest casualty data.  Also, last week, the administration of US President Donald Trump approved weapons sales to Saudi Arabia amounting to about $1 billion, albeit growing pressure from rights groups, UK-based Amnesty International among them, not to arm Riyadh.
READ MORE: There Are Possibilities to Make Peace Between Riyadh, Houthis in Yemen — Scholar
During bin Salman's visit to Washington last week, the Senate halted a bipartisan effort to end US refueling and intelligence support for the Yemen war in a 55-44 vote, after a dedicated Mattis and the chairman of the Joint Chiefs of Staff, Marine Gen. Joseph Dunford, extensively lobbied lawmakers to vote to scuttle the measure.
Saudi Arabia has been involved in the Yemeni war since March 2015, in an attempt to defeat the Houthi Ansarullah movement and bring to power its ally, former Yemeni President Abd Rabbuh Mansur Hadi.