"Ultimately, those decisions are sovereign decisions. Those the decisions India has to make for itself," White told reporters when asked about the possible consequences if India reaches a deal with Russia to purchase the weapons systems.
On January 29, the United States began imposing sanctions on foreign companies under Section 231 of the Countering America's Adversaries Through Sanctions Act (CAATSA) on all major transactions made with the Russian defense or intelligence sector.
READ MORE: Indian Air Force Lists Russian S-400 Air Defense System as Top Priority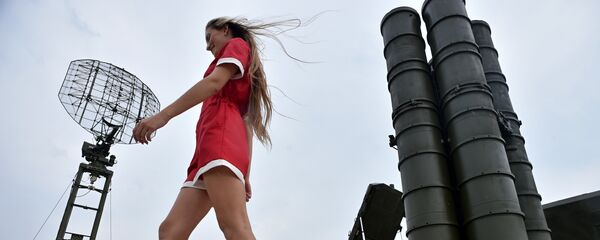 9 February 2018, 08:48 GMT
The US Congress passed CAATSA in response to allegations that Russia attempted to influence the 2016 US presidential election, an accusation Moscow has repeatedly denied.
If a deal is reached, India would become the third foreign buyer of the new Russian air defense missile systems as agreements for S-400 supplies have previously been concluded with China and Turkey.