"Of course, it is shocking. It looks like pictures for children… This is the presentation, which resembles one made by primary school students, who have just learned how to use a computer. It retells not even the information reported by the media but rather the key points made by UK Prime Minister Theresa May during a hearing at the parliament. But again, it is chaotic, incoherent," Zakharova told Russia's Zvezda TV channel.
The spokeswoman pointed out that the presentation mentioned neither the formula of the substance used to poison Skripal, nor the number of people involved in the attack.
READ MORE: Russian Investigators Ask UK to Assist Probe Into Attack on Yulia Skripal
Moreover, according to Zakharova, the slides did not contain information on how the substance had been delivered to the scene.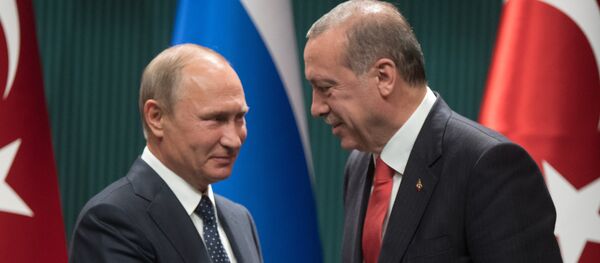 Russia's Kommersant newspaper reported on Tuesday that it had obtained the PowerPoint presentation that was shown at the briefing in the UK embassy, which took place on March 22. The presentation, which was not provided to Russian officials, said that London had "no doubt that Russia is responsible" for the March 4 poisoning attack on former Russian intelligence officer Sergei Skripal and his daughter in the UK city of Salisbury, but offered no new evidence to support these claims. The briefing took place days before more than 25 countries expelled over 150 Russian diplomats in connection with the poisoning of the Skripals.
READ MORE: Arrest of Russian Accounts in US Over Skripal Case Possible — US Ambassador
On Wednesday, Zakharova said the presentation was "the biggest manipulation of world public opinion."
Russia has strongly rejected London's accusations of being behind the attack on Skripals and suggested helping in the investigation. However, Moscow's request for samples of the chemical substance used to poison Skripal was denied.