In an exclusive interview to the BBC, published on March 23, head of US forces in Afghanistan, Gen. John Nicholson, said Russian weapons were being smuggled across the Tajikistani border to the Taliban.
"The United States has repeatedly accused Russia of supplying arms to the Taliban… From the United States' perspective, this might be the perfect justification for its failures in Afghanistan. Iran and Pakistan have also been accused," Kabulov said during a press conference at the Rossiya Segodnya International Information Agency.
In August, US Secretary of State Rex Tillerson, asked about Russia's alleged support for Taliban, said that to the extent Russia was supplying arms to the Taliban, it was a violation of international norms. Russian officials refuted the claims and said that Moscow had never supported the group.
READ MORE: Senior Taliban Leader Killed in Raid in Eastern Afghanistan — Reports
That same month, US President Donald Trump announced a new strategy for Afghanistan which aimed to push the Taliban to engage in peace talks, among other issues.
However, the US leader rejected the idea of talks with the radical movement after a series of deadly attacks occurred in Afghanistan, pledging "to finish what we have to finish."
Afghan Peace Conference Declaration
Russia supports the United States' decision to participate in Afghanistan's peace conference in Uzbekistan's capital of Tashkent and sign its final declaration, RKabulov said.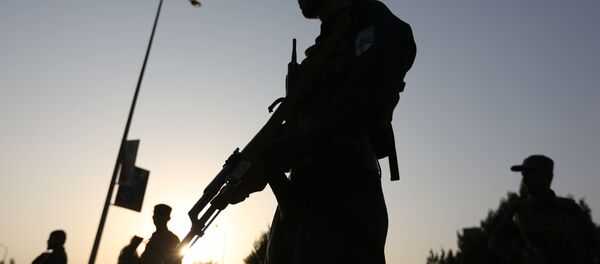 "If the United States signed for this in Tashkent, it means that they are showing wonders of flexibility, turning their position around 180 degrees in only one month. We always welcome such flexibility and are ready to support it," he said.
There are many Afghan settlement formats, including in Moscow and Tashkent, according to the diplomat, but their concepts are different.
"We proceed from the fact that the most consistent and effective [formats] will survive out of this diversity," Kabulov added.
Taliban Negotiations With Kabul
Moscow will persuade the Taliban radical movement to sit at the negotiating table with the Afghan authorities, Zamir Kabulov, Zamir Kabulov said.
"We will try to work with the Taliban, encouraging them to launch negotiations. This was the call of the conference [held in Tashkent] on all sides to persuade the Taliban to negotiate. This is what we will do," Kabulov said.
READ MORE: Taliban Kills at Least 18 Afghani Soldiers During Assault on Military Base
He also expressed hope that Taliban would agree to the Afghan government's initiative to hold direct talks to settle the conflict.
"It was us who first proposed the Russian Federation as the possible place of meeting. If Taliban does not want to go to Kabul for some reason, we are ready to provide a platform, Moscow or any other great Russian city, and all the guarantees," Kabulov said during a press conference in Moscow.
Diplomats' Safety in Afghanistan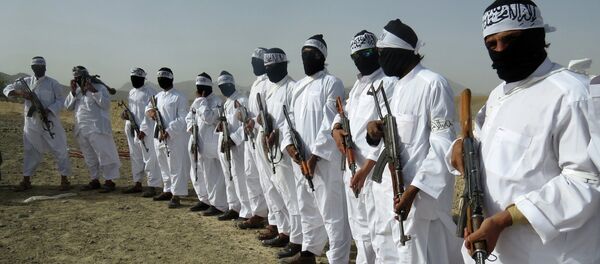 Moscow established contacts with members of the Taliban radical movement several years ago over concerns about threats to Russian diplomatic offices in Afghanistan, Zamir Kabulov, Russia's Presidential Envoy to Afghanistan said Thursday.
"The contacts were initially established several years ago, when we were gravely concerned about the possibility of terrorist threats to Russian [diplomatic] offices and citizens. It was important for us to clarify the Taliban's plans regarding our people. We have received assurances that they had no hostile plans regarding Russians and [Russian diplomatic] offices," Kabulov said at a press conference at the Rossiya Segodnya news agency.
According to the diplomat, the leadership of the radical movement used these contacts to convey that it considered the United States as its greatest enemy.
Kabulov added that the Taliban militants had asked Russia for financial assistance to purchase weapons, but to no avail.
"We always answer that we have no money, sorry," Kabulov indicated.
US Attempts to Corner Pakistan Counterproductive
Moscow deems the United States' attempts to isolate Pakistan counterproductive and believes they also hinder the process of resolving the Afghan conflict, Kabulov said.
"We believe that attempts to isolate, intimidate and corner Pakistan are counterproductive, not only for US-Pakistani relations, but also for the Afghan settlement. Because Pakistan has a lot of leverage and resources that can be used, and it can destroy any fragile peace in Afghanistan if it is forced to do so," Kabulov told a press conference at Rossiya Segodnya International Information Agency in Moscow.
Trump unveiled his new policy on Afghanistan in August. The strategy included boosting troop numbers in Afghanistan and pressuring Pakistan to do a better job of cracking down on terrorists who have found sanctuary within the country's borders.
In January, US President Donald Trump accused Pakistan of deceiving the United States while it received billions in US military aid for the war on terror. The US leader subsequently ordered nearly all security-related aid to be frozen.
The two-day international conference on Afghanistan — called Peace Process, Security Cooperation and Regional Connectivity — which Tashkent hosted earlier this week was attended by the foreign ministers of Central Asian countries, EU Representative for Foreign Affairs Federica Mogherini, US Under Secretary of State Thomas Shannon, and Russian Foreign Minister Sergey Lavrov. The Taliban radical movement did not apply to participate.
The situation in Afghanistan has significantly escalated within recent months, with the Taliban pursuing offensives on big cities. The rise of other terror and extremist groups, including the Daesh* terror group, has also destabilized the country.
*Daesh (also known as ISIS/ISIL/IS), Taliban are groups banned in Russia