According to a document published by the Cabinet, Belgium aims to "withdraw from nuclear energy by 2025." Brussels also plans to ensure a sufficient and stable power grid, and invest in new energy sources and energy management. The government will authorize the construction of new wind farms along the coast starting in 2020 to fill the gap in the energy production.
The bill on the NPPs' closure is to be submitted to the Council of Ministers by May 31.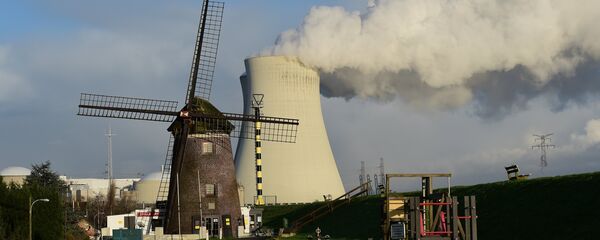 Belgium currently has seven nuclear reactors generating about half of its electricity.
One of the NPPs, Doel, is one of the oldest in Europe. In 2012, Belgium halted the Doel 3 reactor after discovering suspected cracks in the core tank. It was later reactivated after the inspection. Micro-cracks have also been discovered at the Tihange 2 reactor vessel.
The anti-nuclear movement has gained momentum in Belgium following the Fukushima accident in Japan in March 2011, when a 9.0-magnitude offshore earthquake triggered a 46-foot tsunami that hit the NPP, leading to the leakage of radioactive materials and shutdown of the plant.