On Thursday, Russian Foreign Minister Sergey Lavrov said that Russia officially proposed to convene an extraordinary session of the OPCW Executive Council next Tuesday to achieve a "frank conversation" and to establish the truth in the Skripal case.
"A meeting of the OPCW Executive Council is anticipated to be scheduled for 4 April [Wednesday]," the organization's press service said, asked about the meeting in connection with the poisoning of former Russian intelligence officer Skripal.
READ MORE: OPCW Does Not Confirm Reports of Chemical Weapons Use by Turkish Army in Afrin
At present, no further public information about the extraordinary session is available, the OPCW added.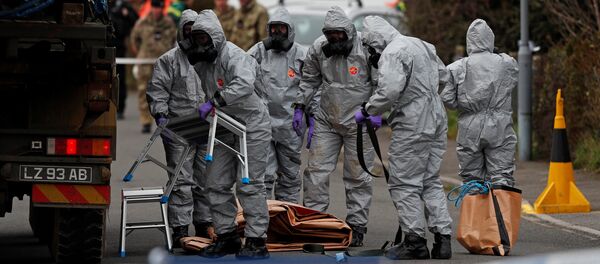 Skripal, a former Russian spy who worked for
UK intelligence
, and his daughter Yulia have been hospitalized since March 4 after being exposed to what UK experts claim was a A234 nerve agent. London has stated that it was "highly likely" that Moscow was behind the attack. The UK government responded by expelling 23 Russian diplomats from the country. Expressing solidarity with the United Kingdom, the United States and over 25 other countries also expelled Russian diplomats.
Russia has strongly rejected the accusations. Moscow has repeatedly offered assistance in the investigation, however its requests for samples of the chemical substance allegedly used to poison Skripal have been rejected.