"I receive regular updates from Mr. Huber and upon the conclusion of his review, will receive his recommendations as to… whether any matters merit the appointment of a Special Counsel," Sessions said on Thursday.
In February, Sessions announced that the Justice Department would investigate alleged violations of the Foreign Intelligence Surveillance Act (FISA) after Republicans claimed that the Obama administration misused the law to spy on then-candidate Donald Trump's campaign team.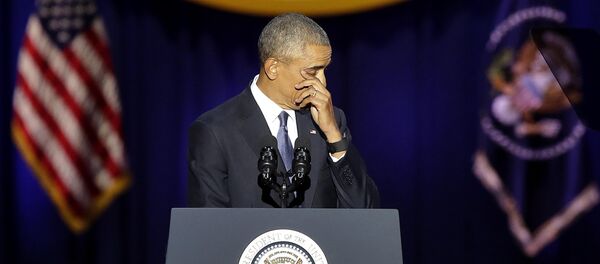 21 February 2018, 14:53 GMT
Sessions stressed that the American people should have confidence in the Justice Department and, therefore, he has earlier asked Inspector General Michael Horowitz to revise certain matters related to these accusations.
Sessions added Huber is conducting his investigation outside the Washington, DC area and remains in close cooperation with Horowitz.
Huber has previously conducted investigations in a number of high-profile cases and led task forces focused on terrorism, according to the letter.
Republicans on the US House of Representatives Intelligence Committee claimed that the Obama administration used an unverified dossier on Trump to obtain a judge's permission to spy on Trump's campaign aide Carter Page, whom US intelligence officials believed had been targeted for recruitment by Russian intelligence.
The dossier was partly funded by 2016 Democratic candidate Hillary Clinton's campaign as "opposition research."