Customs authorities in Kunming, southwest China's Yunnan Province, seized around 200 grams of ivory products from a Chinese traveler who recently returned from Myanmar, the customs press office told the Global Times on Tuesday.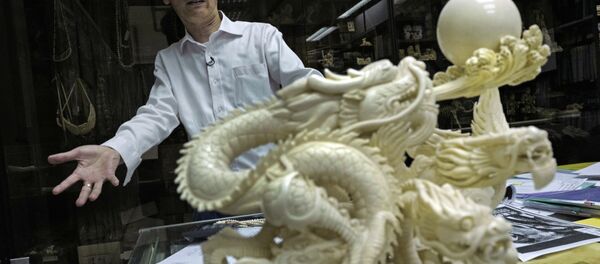 30 December 2017, 19:26 GMT
After China imposed a ban on the ivory and ivory products trade at the end of 2017, the Kunming customs office enhanced cooperation with law enforcement departments, customs offices of major ivory producing and transit countries and wildlife protection organizations to crack down on ivory trafficking, the office said.
Laos became the fastest growing ivory market since China banned its sales, with Chinese customers making up 80 percent of the Laotian business, said ASEAN Today, a Singaporean news outlet.
The report said that although the Laos government joined the Convention on International Trade in Endangered Species of Wild Flora and Fauna (CITES) in 2004, which prevents all members from trading ivory from African and Asian elephant tusks, it has been cavalier to enforce the ban.
The Kunming office said that it specifically targeted Myanmar, Vietnam and Laos as sources of ivory trafficking.
The embassy of Laos in Beijing did not respond to an interview request from the Global Times as of press time.
In late February, Shenyang customs seized 560 grams of ivory products from a parcel from the UK, China's General Administration of Customs said on its website.
The illegal ivory trade has been moving to second-tier cities with weaker enforcement and people less aware about animal protection, Sun Quanhui, a senior scientific adviser at the international NGO World Animal Protection, told the Global Times.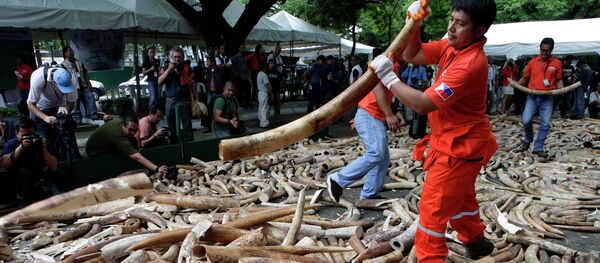 According to a report sent to the Global Times previously, wildlife conservation organizations WWF and TRAFFIC said they found that some ivory was smuggled directly into China from Africa, and some transited through Vietnam to South China's Guangxi Zhuang Autonomous Region.
This story by Zhao Yusha was originally published in the Global Times.