"Our solidarity is with brotherly Russian people and President Vladimir Putin amid the expulsion of Russian diplomats from the United States and some European countries that have put the blame for the poisoning of Sergei Skripal and his daughter on Russia. These repressive measures are directed against world peace," Morales wrote on Twitter.
Nuestra solidaridad con el Hno. pueblo de Rusia y su Pdte. Vladimir Putin, por la expulsión de diplomáticos rusos de EEUU y algunos países de Europa que acusan sin pruebas del envenenamiento del exespía Serguéi Skripal y su hija. Estas represalias atentan contra la paz mundial.

— Evo Morales Ayma (@evoespueblo) 30 марта 2018 г.
Over the past few days, more than 25 countries, including numerous EU member states, the United States, Canada, Albania, Norway and Ukraine, have announced their decisions to collectively expel over 150 Russian diplomats as a sign of solidarity with London on the Skripal case. Russia has already adopted a reciprocal response by ordering an equivalent number of diplomats out with regard to each of the countries.
READ MORE: Russian Foreign Ministry Responds to Expulsion of Diplomats Over Skripal Case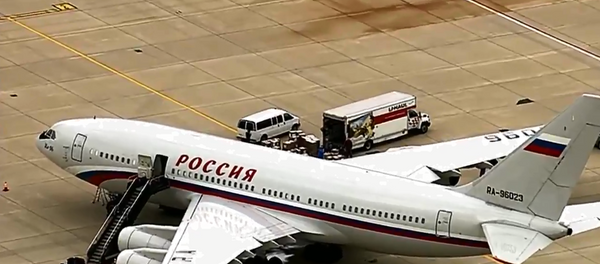 Skripal, a former Russian GRU colonel who also worked for UK intelligence, and his daughter Yulia have been in a hospital since March 4 due to exposure to what UK experts say is the A234 nerve agent. UK Prime Minister Theresa May has accused Russia of orchestrating the attack and expelled 23 Russian diplomats.
Russia has strongly rejected the accusations and offered to assist in the investigation. However, Moscow's request for samples of the chemical substance used to poison the Skripals was rejected. In response, Moscow expelled UK diplomats and ordered the British Council to cease its activities in Russia.