With a population of over 165 million residing in a 143,998-square kilometer (55,598-square mile) area, Bangladesh is one of the most densely populated nations in the world.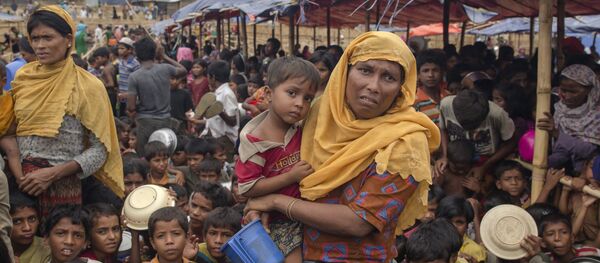 16 January 2018, 19:08 GMT
Following
a military crackdown
on Rohingya living in the Rakhine state in Myanmar last year, over 620,000 refugees have crossed the border into Bangladesh and settled in camps set up along the border. Bangladesh and Myanmar reached a deal on the repatriation of refugees in November. The process was delayed several times, as many refugees opposed being transferred back to Myanmar over concerns of their safety.
"We can't take any additional people to settle down here… [Bangladesh's population density] is why we're not encouraging that sort of idea. We're hoping that all of them will be taken back. In 1991-1992, a quarter million of similar refugees came to Bangladesh. After negotiating an agreement for their return, most of them had gone back… to Myanmar. That's why we are hoping and they have accepted also to take them," Ali said at a press conference, after meeting with Russian Foreign Minister Sergei Lavrov in Moscow.
The availability of proper housing upon their return home remains the key challenge for the refugees, the Bangladeshi official pointed out.
READ MORE: Chasing Rohingya Refugees, Myanmar Deploys Troops to Border with Bangladesh
The foreign minister welcomed efforts from the international community, including Russia, in trying to resolve the refugee crisis.
"Now, things are falling into place. India, China, Japan and Indonesia have come forward to build the infrastructure including the housing, basic health care facilities, primary schools and roads in the northern Rakhine state where the refugees came from. We have also requested the Russian side to see whether they can help with the process. On the Bangladesh part, we have been trying to help the Myanmar government," he said.
Myanmar has made some concessions to allow the repatriation process to move forward, the Bangladeshi official added.
"We're trying to start the process as soon as possible. The Myanmar side initially had not accepted the role of the United Nations High Commissioner for Refugees (UNHCR). But now we're pleased to say that the Myanmar side has accepted its participation and is trying to negotiate an agreement with the UNHCR and the United Nations. Hopefully, it'll come true very soon and we can start the process. In the meantime, a lot of other things have to be done," Ali said.
Ali expressed optimism about the upcoming visit of a Myanmar government official to Bangladesh, including the refugee camps, next week.
"Just a few days ago, before I came here, the Myanmar government has informed us that their minister for social development and social welfare is coming to Bangladesh on April 11. He'll also visit the refugee camps in Cox's Bazar in southeast Bangladesh. We're happy with that and we have also requested the Russian Federation, my friend the [Russian] foreign minister so that we can work together in resolving these problems and sending these refugees back in accordance with the recommendations of the Kofi Annan Foundation report," he said.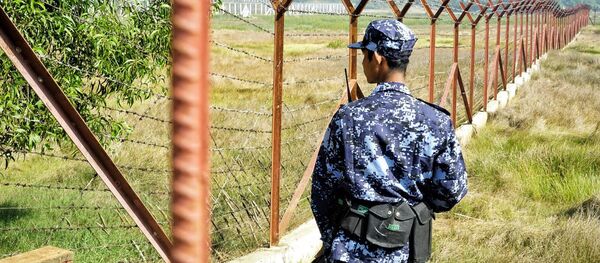 Bangladesh shares a 190-mile land border with Myanmar, where a number of refugee camps have been set up to accommodate Rohingya refugees, who cross the border to escape what has been described by the United Nations as an ethnic cleansing. Lack of basic daily necessities such as safe housing, access to safe food and water at the refugee camps has raised humanitarian concerns within the international community.